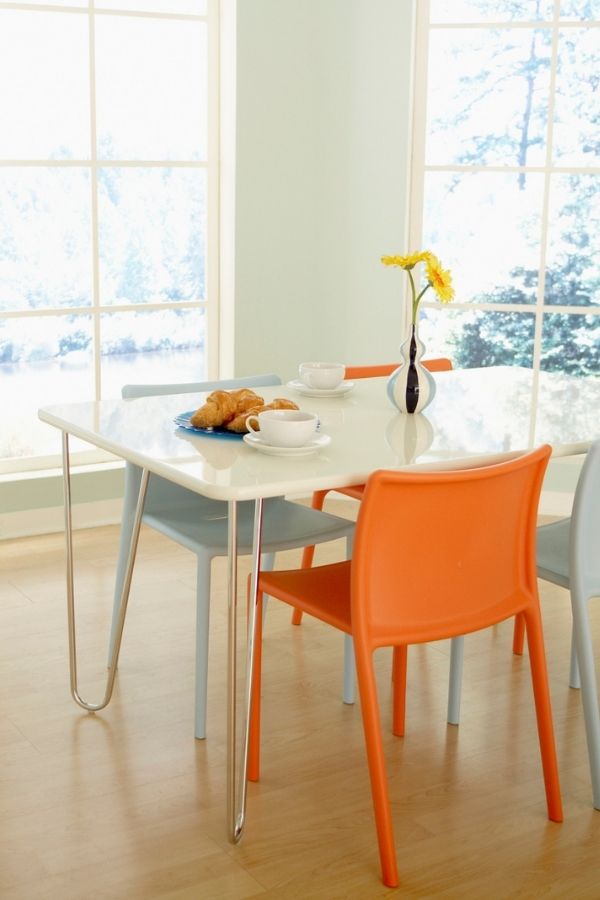 It is said by many wise men and women that life needs a sense of ritual. Having a dining table decoration not only reflecting your style and personal taste, but also will make your day better especially for those who work from home.

It sounds great but you concern about the cost need for decoration? Don't to worry. In fact, you can utilize items that are readily available at your house. By simply using colors, lines, and utensils for making your dining table a completely different scenery to brighten up the space while creating a real loving home.

As long as you pay more attention to the small details, you can make the dining texture more enjoyable and the mood will follow. You then can start your day by having your breakfast at a beautiful yet cozy dining table. It will excite your mood throughout the day.
1. Cover the Dining Table with a Tablecloth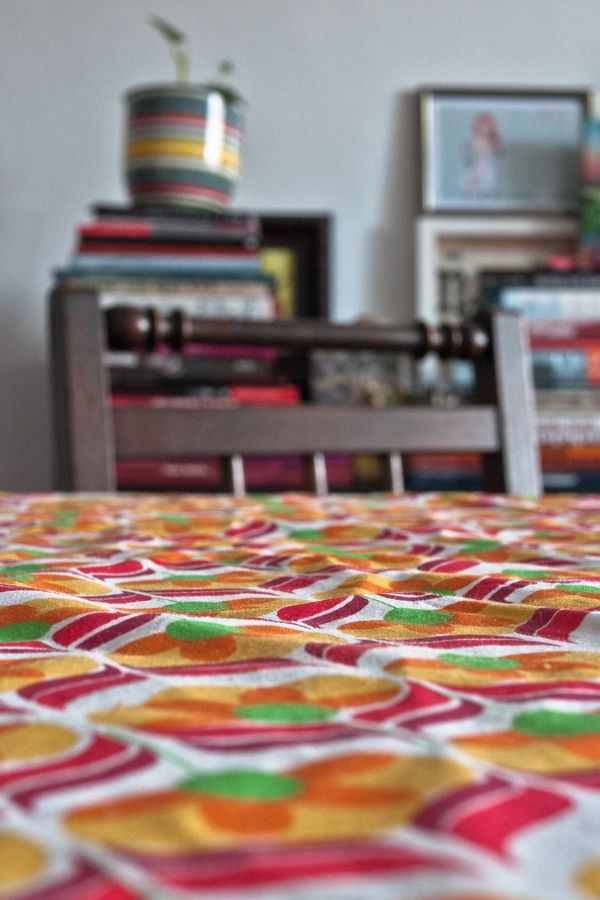 To setup an attractive dining table, a table cloth is something that you can't miss. It just like the key to an exquisite piece.

Anyhow, it's not necessary to have a real tablecloth. You may iron your old cotton cloth and use it to cover the dining table. The effect may be better depending on the placemats, tableware, utensils and the size of the table.

Basically different materials of tablecloth will render different atmospheres. Cotton and linen fabrics are more casual, and the color choices are more diverse. You then can match with placemats made of bamboo for creating a fresh feeling.

When a festival is coming around the corner, you may have a table runner that featuring the festival design such as black table runner comes with bats or spider's pattern for Halloween decoration.
2. Nice Dinnerware
The basic protagonists on the table are nothing more than plates, knives and forks, tableware and pots. Generally speaking, tableware of different colors and shapes can be selected according to the nature of the food or decoration theme.


For people who have meditation habit may like this one tableware that inspired by the spiritual figure of symbol which representing the wholeness and self-unity. I like its elegant appearance and colors that easy to match with any decoration theme.

You may continue use your daily dinnerware but add a cutie salt and pepper shakers that designed in shaped of Mr. and Mrs. Santa Claus for adding cheerful holiday accent on your dining table.
3. Nice Mug with Inspiration Quote
A mug is one of ordinary items that we use daily. Now it not only fulfills your drinking needs but can gives you some inspiration while be part of your dining table decoration, just like these mugs set that comes with floral design and meaning inspiration quote that can make your day better.


4. Decorate with Plants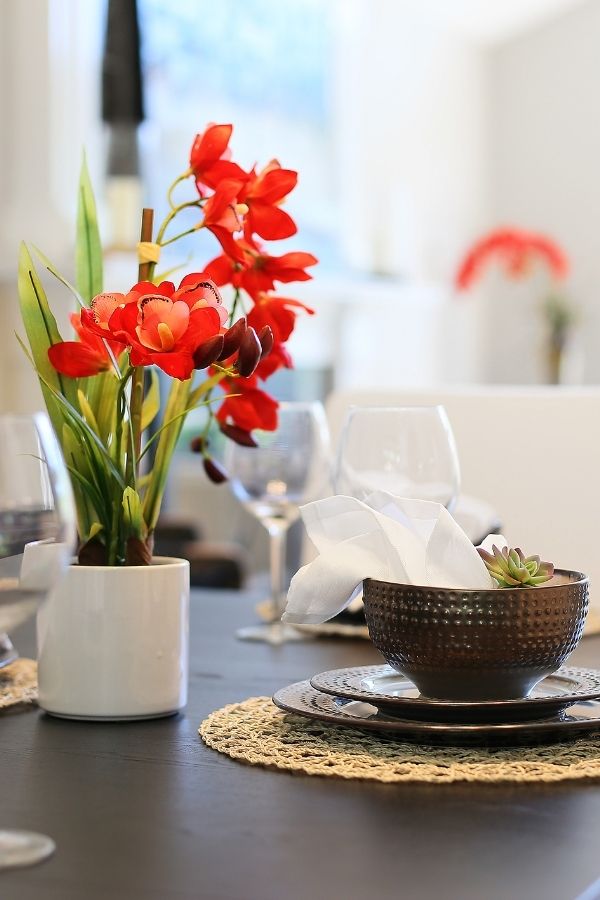 The combination of flowers and green plants is also an indispensable part of the table's aesthetics. The seemingly inadvertent placement can make you and your family members feel the sincerity.

Vases can be made of glass bottles or unused containers at home. Different calibers, heights and bottle bodies will bring different feelings. Interspersed and dotted in the food room can give the table a level. If there are no flowers at home, then green plants or small and cute succulents can also show a table of flourishing greenery.

Flowers and plants are the most eye-catching focuses on the dining table as it uses the simple touch of nature rather than materialistic items. The blooming colors show a sense of freshness and vitality. Whether it is a simple flower or two, or an exquisite floral arrangement, each and every one of them are charming.

The smell of flowers in the dining room is even more enjoyable in terms of vision and smell. Not only that, but the delicate flower arrangements on the dining table allow you to have a feast from eyes that could make your day better.
5. Having Candles to Add Fun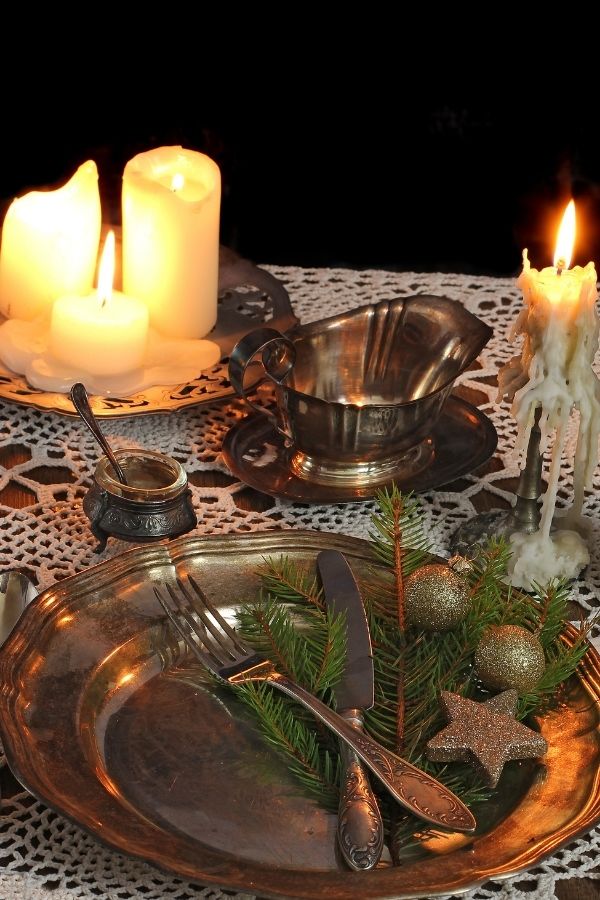 Whether it's a special festival or a romantic dinner with your partner, when you want to create a different mood than before, candles can definitely make an impact.

Different colors can be matched with different festivals. Gold or red is suitable for Christmas. For Halloween, I would suggest going for black. Battery operated pumpkin face tealight candles would be ideal choice if you have kids at home.

For daily use, you may have metal and glass candle holder. It could be an elegant centerpiece on your dining table. During day time without candles inside the holder, it still looks cool. When come to night time, light up the candle and you'll have different atmosphere even you stay in the same area.