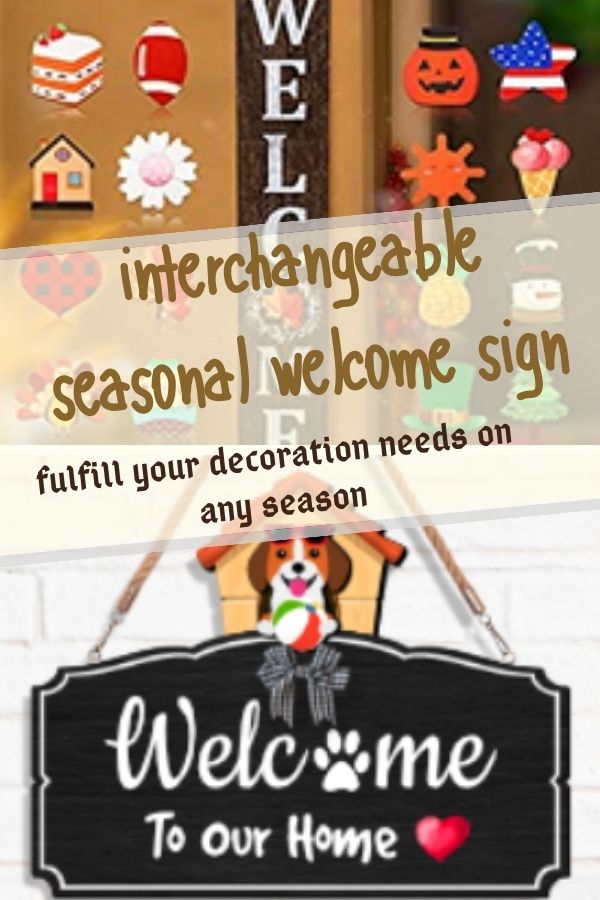 Charm your season and holidays with interchangeable seasonal welcome sign front door decoration that will keep your house more stylish and shows your best welcome to your guests and friends.
As the title applies, one decoration set that can be used for different season. Just simply switch your scenes according to different holiday and different celebration.
With the ornaments that featuring different holidays and seasons, they are perfect for hanging on the front door whole year long to decorate your current seasons and upcoming holidays.
They also are nice gift idea for housewarming party, birthday party and even Christmas party. Do not hesitate to pick the third one if you would like to use it to decorate your tabletop occasionally.
You can either hang it or let it stand on tabletop. One side is black while another side is white birch tree design. It is worth mentioning that the "welcome" text on the black side features glow in the dark function. The effectiveness depends on the strength and duration of the light source it is absorbed.
It is about 47.1 x 7.87 inch and comes with 16 pieces holidays icons that features a different season, festival or state such as Christmas tree, pumpkin, snowman, beer, cream, flower, clover and so on.
The package includes 14 magnetic ornaments that match every seasonal vibe such as pumpkins for Halloween, fall leaves for Thanksgiving, snowflake and Santa for Christmas.
By having one of them, you'll get into the holiday spirit with different seasonal door decorations for each season instantly.