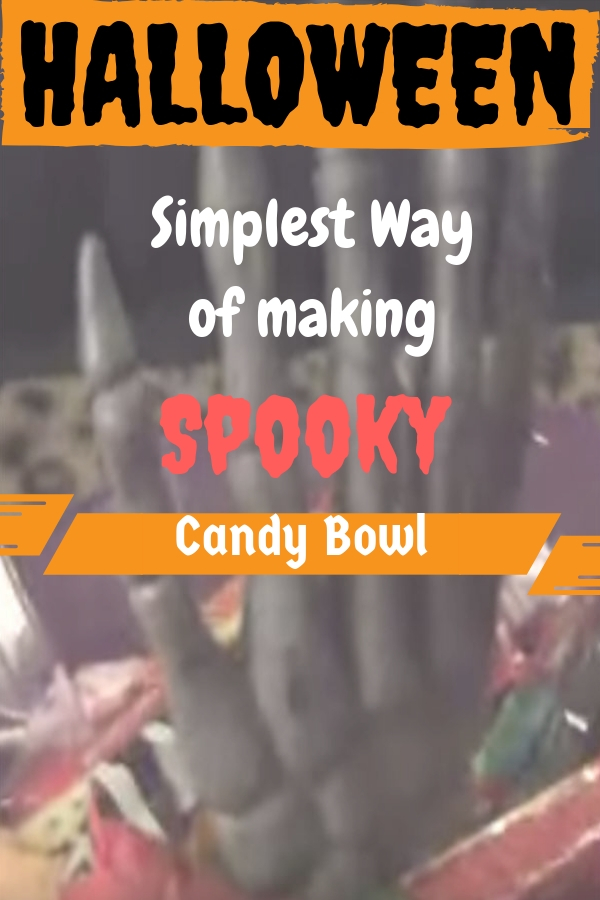 My kids were busy sourcing methods of how to make a unique yet spooky Halloween candy bowl for the past few days. They would like to have the special version just like my DIY
fall leaf bowl
which no one has the exact same pattern.
They found few related videos and spent the whole noon time for discussing and shortlisted one to follow. Well, the one they pick is not showing the steps of making the spookiest candy container. Instead, it is the easiest way to make the unique one with some props.
There is the reason why they can't complete it last week because they are waiting for me to buy them the props they requested.
It's seldom that both of them have the same opinion. So I agree to fulfill them with the condition of spending within the specific budget.
Supplies Needed
Realistic plastic skeleton hands

Realistic rubber black spiders

Plastic platter

Hot glue gun
Step by Step Instructions
1. Stick a fake skeleton hand in the middle of a plate.

2. Stick spider on edge of the plate
Super easy, right? Yes, it only involves two steps then you can have your personal version of candy tray for Trick or Treat that no one as the same as yours. My daughter lets one big spider hanging on her pink platter while my son sticks a few spiders surrounding his blue color platter. The two containers look more different when they were filled with colorful sweets and chocolates.
You may click the link and source an attractive
animated Halloween candy bowl
if you prefer to have a container that can surprise your little guests when they are grabbing a sweat.