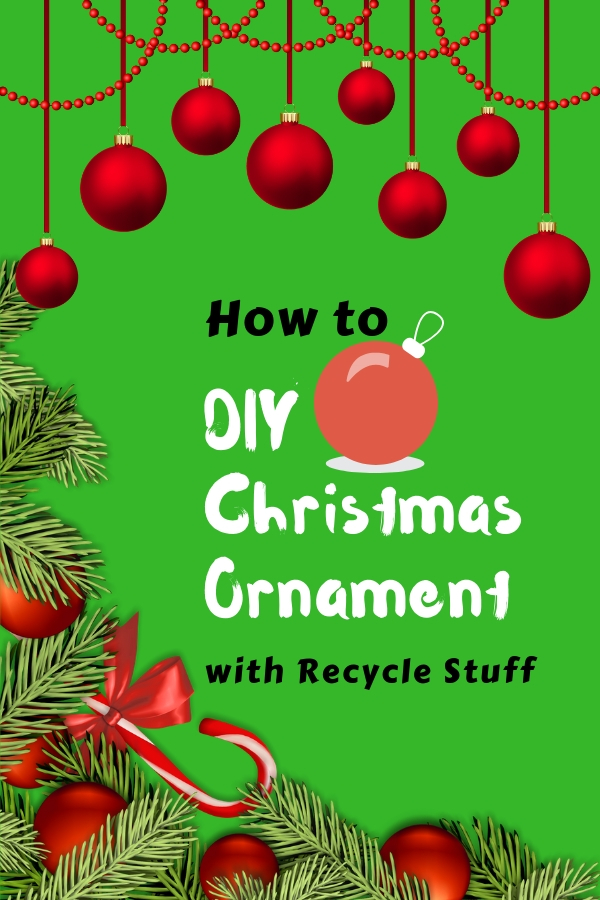 Christmas is just right around the corner and by now everybody has already got all their Christmas decorations set up and ready to go. Well, that's not exactly true because if you're a person like me you will come to understand that you have everything set up but the Christmas tree has no decorations.
Normally people will just go to their local and nearby malls to get some
Christmas tree
decorations. But do you ever have that feeling like you should use some of your old junk and turn it into something useful?
In order to get some inspiration, I went to YouTube and find some great videos which talking about DIY decoration projects. The video I found has 23 ideas in it but I chose the first one because it was the one that catches my eyes most.
Well, that's what I did, so I going to tell you some of the supplies you need to be able to make a recyclable yet beautiful Christmas ornament. After you got your supplies, you're ready to start.
Supplies Needed
Glue ( best to use is "hot glue gun" )

Tape ( not too big/wide )

A large ball ( any color you want )

Paint (any color you want )

Garden pot

2 long clothes ( pure white )
Step by Step Instructions
1. Take the large size ball and put tape around it in any way. For example, do it in stripes

2. Put paint on every other gap ( not ever other duct tapes you put )

3. Take off the duct tape

4. Next, take the garden pot and color it in any color you want but I suggest gold color

5. Take your 2 long clothes and put them through separate holes that you can find under your pot

6. Tie a knot on both ends ( make sure it's tight )

7. Take your glue and put on the edge of the pot ( the top side )

8. Paste the pot on top of the large size ball
And there you have it now you can hang it on the Christmas tree or on the ceiling. It only took eight steps and it looks legit. The best part is that you only need to buy a few things because I think most of the supplies you would probably have it already.