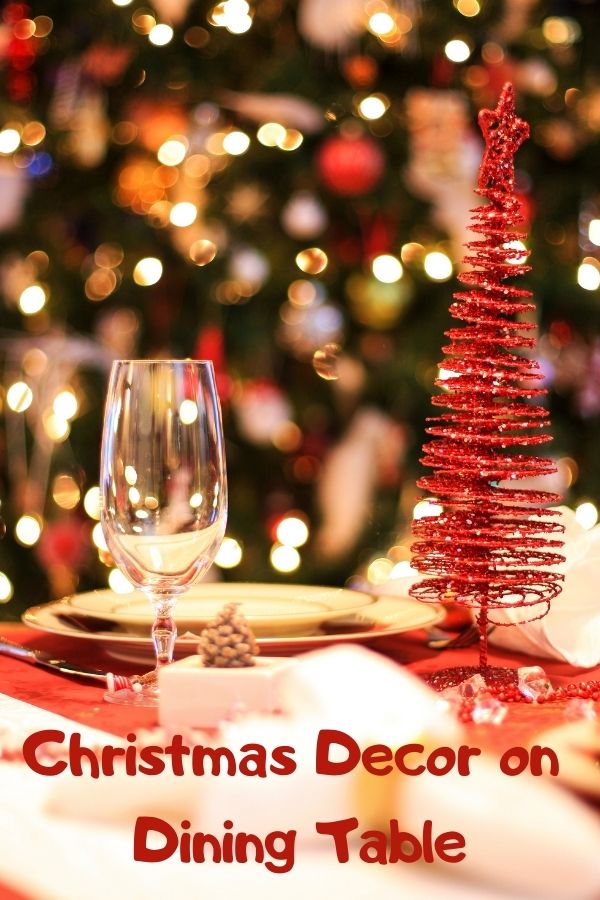 The winter holiday is around the corner. Christmas decor on dining table is something you can't miss if you would like to have a wonderful celebration atmosphere.
Let's grab some ideas here to make your eating place the most refined and perfect for you to serve your guests during party.
Do you want to make that moment unique and unforgettable? Without further delay, scroll down and follow these steps to start decoration in your home.
Step 1: Define Your Theme Color
First of all, define the color for your theme. Try not to mix too many colors together. Ideally, combine two colors for your theme such as white and gold, silver and red, and silver with purple or blue.
The classic colors are red and green to create a warm Xmas atmosphere. On the other hand, White and its extension color – silver symbolizes the purse and sacred Virgin Mary.
Being said that, you may pick gold as your theme color if you prefer to reflect both aristocratic taste and retro fashion in your decoration.
Step 2: List Down What You need to put on Christmas Table
List down the things you need to show off your styling skills and create a magical tabletop to really impress your guests. Basically, it can be separated into two categories: tableware and ornaments.
Before we further proceed to talk about this topic, please bear in mind that avoid those luxurious and complex ornaments. Your tabletop decoration especially the centerpiece is better to have the right height and does not block you and your guests who sit in front of you.
In term of tableware, it's suggested to use white ceramic tableware such as this plate which is featuring an adorable gnome and the edge surround with red line and heart shape. Do forgot to match it with Christmas salt and pepper set (displayed below) to complete your
gnome table decoration
.
Apart from dinnerware set, you have to prepare other accessories such as festive napkins, napkin ring,
napkin holder
, cutlery holders as well as
wine bottle Christmas jumper
if you're preparing to serve your guests a wine.
Remember the theme color you define? If you decide to use red and green, then you always pick the dinnerware set that features main color is red or green.
Last but not least, a tablecloth is a must in your list for the
dining table decoration
. So, you may choose neutral-toned tablecloth without fancy patterns as this will make it easier for you to match your theme color.
Step 3: Decorate Chairs in Your Dining Room
Do not forget your chairs and cushions although you are doing Christmas dining table decoration. These inconspicuous little details can effectively dress tabletop of your eating place and enrich the Christmas decoration.