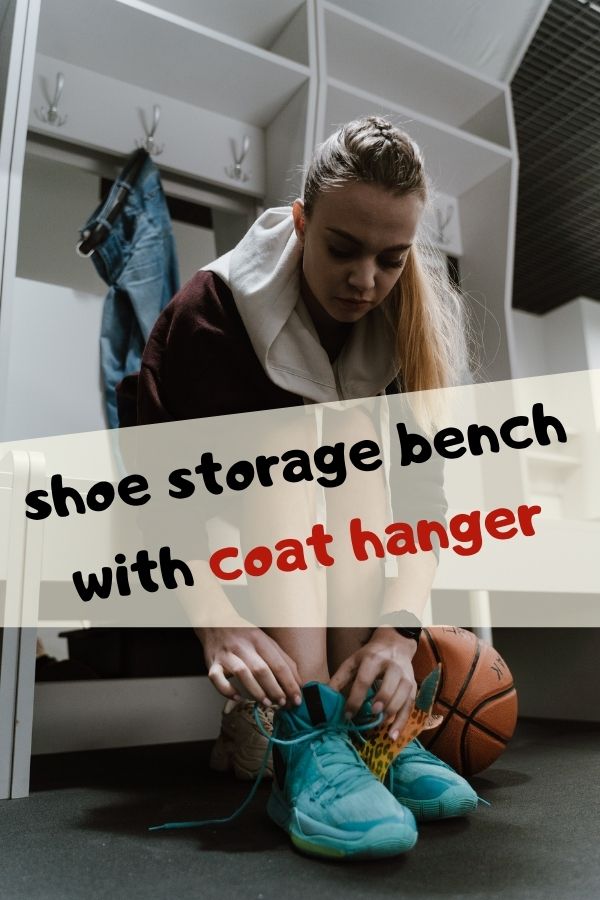 The shoe storage bench with coat hanger is designed to clear up clutter at your entryway of house while adding features like a padded seat and hook rack where clothes for outdoor use can be hanged.
Such furniture utilize the vertical wall space and require limited floor space. Being said so, you must first ensure that it does not obstruct the passage and in absolute terms, the size of the furniture must be proportional to that of your space.
Once you have the measurement on hand, you could go ahead to source one that matches the size. Better still, they have different material for you to choose. Pop one such furniture by your entryway to make sure you always set off on the right foot.
It allows two person to sit at the same time and so it is the ideal pick if you and your family member are always in the rush to go out for work in the morning. On evening after you are coming back, you probably like to sit on it for take off your shoe and look thru your phone messages.
Compare to the previous two options, this one features three shelves. There are two at bottom for your shoes and the very top one. So you can put on your hat if you don't like to hang it. The bottom shelf also has sufficient space for you to keep your high boots.
As you can see, the very top shelf can be utilized to place a small plant pot. The keys can be hang aside. There are seven hooks and a garment rod for you to keep your daily use jackets, scarves, hats or even an umbrella. With a sleek and compact design, it is well match with any room decor.
It's sturdy when up against a wall. Anyhow, to prevent accidental dumping, it was configured 2 anti-toppling straps. Do not hesitate to check the product details by click the photo.