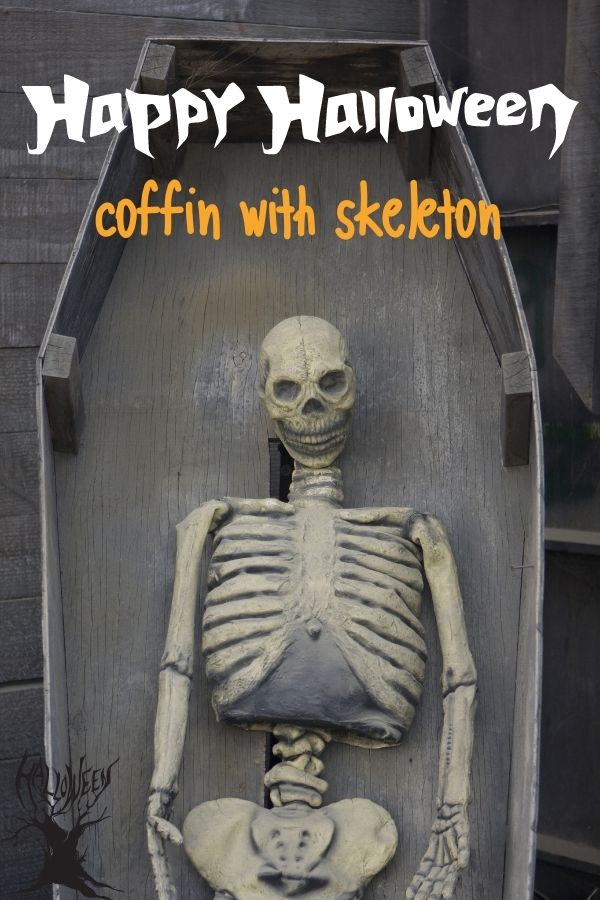 Simply place Halloween coffin with skeleton props to add spooky fun to your home when comes to decoration of All Hallows' Eve.
Most people prefer to have these props as they're signifying the cycle of life, death and rebirth.
In this page, you'll find these props in different form, from various decorative item either resin figurine or animated type, to a very interesting candle.
Yes, the candle which is the best choice for casting all the attention in a party. When you light it and the wax begins to melt, a framework of human bone will appear slowly. Do not hesitate to scroll down and find it.
Apart from party on the eve of All Hallows' Day, there are people use this decorative item as part of decoration in a wedding party as a symbolic of eternal love.
It's a great finishing touch to add a little more fright to the trick-or-treaters' night especially placing somewhere near a candy bowl or displayed anywhere at a party where you have people to scare!
A suspenseful music tunes is playing while it is flashing spooky eyes. You may hang it at front door or entryway to scare trick-or-treaters you can get.
skull tea light candle holder
. You will see a skeleton when the candle is fully burned. What the perfect addition for a Halloween themed party.