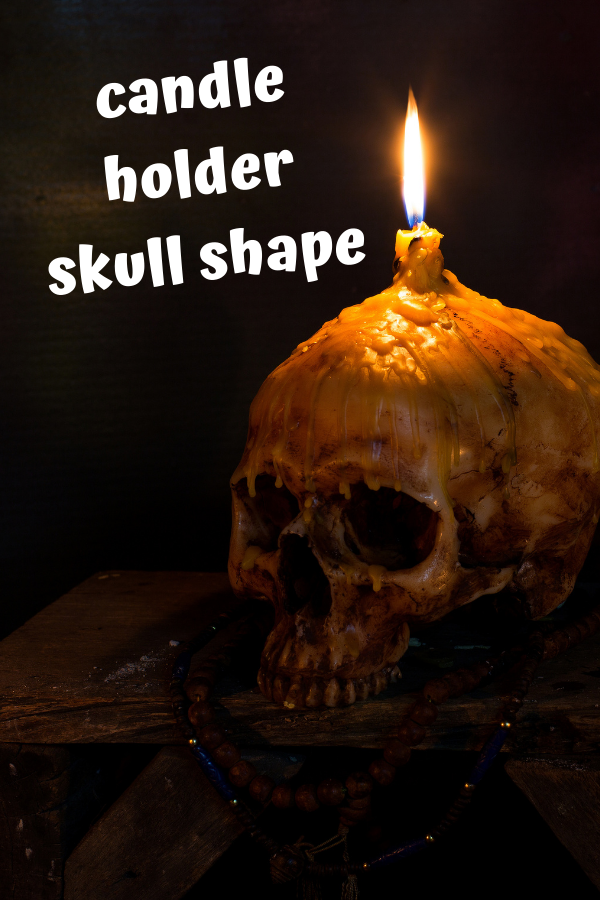 When Halloween is around the corner, a skull tea light candle holder is something you can't miss for boost up spooky ambience while lighting up a room. It's illuminating the vacant eye sockets which is similar to a Jack-O-Lantern effect.
It adds a little bit of ghoulish charm and it looks even more freaky when it comes in dark colors with different patterns carved into it. Look at the very first one in this page and you'll find that it's tearing open its cranium.
Do not hesitate to grab this if you're buying a gift or looking for a decorative item to complete your Halloween party back backdrop.
Honestly, I choose it because of convenience. It actually comes with versatile functions. You probably don't know that the Japanese initially used tealights for keeping the tea warm during the Japanese tea ceremony in the 12th century?
Today, a handy little tealights not only become decorative item to complete Halloween decoration but also can be used as a plant holder for little succulents.