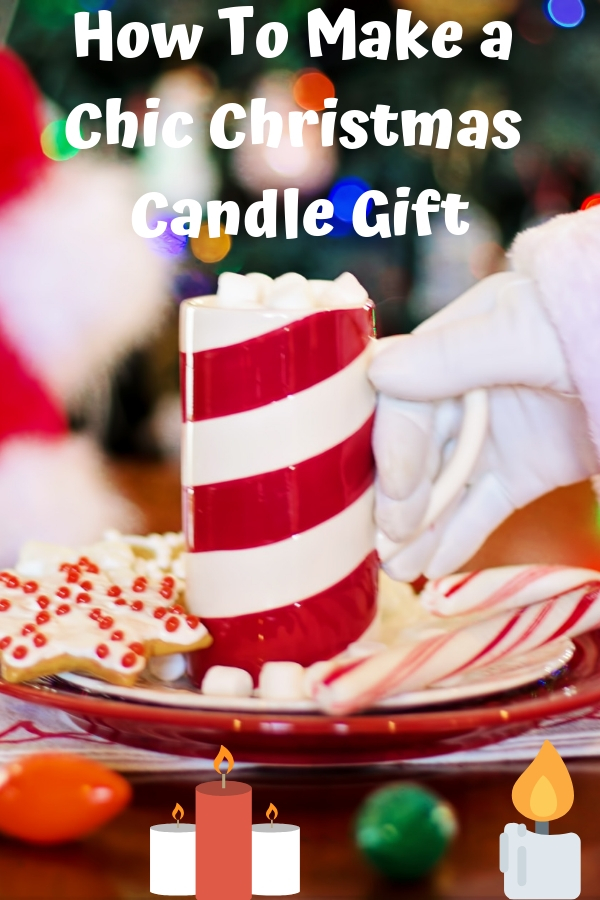 While I am decorating my front yard with
white outdoor nativity scene
, I recalled the history that the three wise men gave presents to the infant Jesus. Well, the gift-giving is a custom associated with this particular winter festival.
If you are too tight with your work schedule or a person who has to procrastinate habit just like me, do not hesitate to grab inspiration of how to make a chic Christmas candle gift which you can get it done at the last minute at home.
I personally prefer light on ignitable wick embedded in scented wax while doing meditation. Thus, I love this kind of present which is practical yet meaningful to me. You may consider making one a Santa present for people who always doing meditation at home.
Supplies Needed
Essential oil which help people relax

Mug with Merry Christmas Greeting Design

Two to three white candles

Cooking pot

Ribbon

A stick (just a little bit longer than the cup
Step by Step Instructions
1. Melt the candle until it turns into liquid.

2. Pour the candle turned liquid into the mug.

3. Wait until the candle turned liquid dries up.

4. Then put the stick right into the candle turned liquid.

5. After that, you can decorate the mug with all sorts of decorations.
Among these DIY ideas presented in the video, I think it's the cheapest and less effort needs to be put into it. And it is not just for gift-giving; you can actually use this as a decoration or even just use it as a real candle. So in conclusion, this is a nice yet cool piece of artwork that you can do.