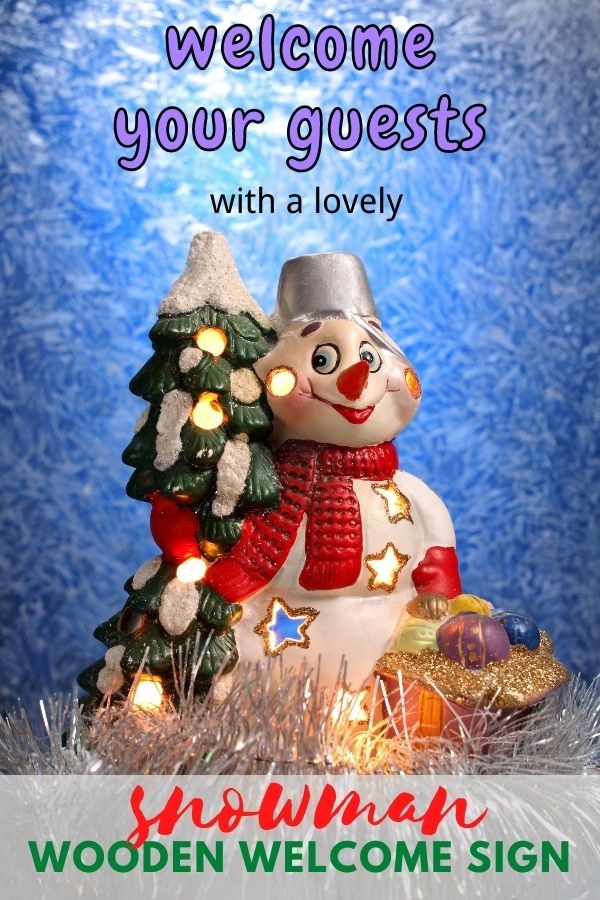 After decorating all of the major things such as a
Christmas tree
, we should focus on all the little details of every inch and corner of the house. Maybe some empty corners that just need some sprucing up. Well, in this case, a decoration item that can be hung.
This hanging wooden snowman welcome sign is great for adding the smallest of details into your home. They can be placed outside to welcome all your guests as they walk in, or placed inside to just spice things up.
The reason I use the word "place" is that they not necessarily need to be hung. Instead, they can also lean on a wall. They add such a huge impact on your Christmas decoration and in my opinion, are a must-have in every home.
Furthermore, it has an amazing look. It is wearing a top hat with the word "brrrrrrr" on it. It also comes with the classic carrot for a nose, and a wavy mouth expressing its feeling of cold. It does have more of a simplistic design which is great for the simplistic design hunters.
A great way to use this is to replace the Christmas door wreath with this. I think it's a great alternative to the usual Christmas wreath.
With all that said, it has a large size for people who love to go big, it has a great design and it's a great item to put as your Christmas wreath.
The size of it is not too big and not too small. It is 20 inches by 13 inches by 0.35 inches. So if the first one is a little smaller than you hope for, then this is a great alternative.
It has more of an intricate design. It has a dark green and snowy background. The snowman has stars on its abdomen, a yellow strap with a small berry bush on its top hat, and it is holding up a red bird. It is wearing a red and white stripe scarf around its neck, it has a carrot for a nose, and dots for its mouth.
And if you ask me, I would say this is much better than the first one as a welcome sign on your door. It has a "warm wishes" sign above it all which directly spits out wishes to your guests who are destined to come to your home for Christmas.
All and all, it has a big size, it has an intricate design, and it is great as a welcome sign on your front door.
It's relatively small with a size of 16.5 inches in height and 13.25 inches in witdh. So it's even smaller than the first two if you're looking or something smaller.
It has an elegant design. The snowman is wearing a santa hat, green gloves, and a green scarf. It has a really cool tree background on it's abdomen.
And where do I even start on the cool LED lights? It has 8 LEDS lights on it's abdomen and is powered by triple A batteries at the back. It can be switched on and off whenever you want.
The LED lights add a touch of beautifulness to the product which you can get no where else. So it has a great design and a small size.
Its design is almost like the first one on this page but there are its differences. Unlike the first one, it is more brownish-white than it is pure white. At the same time, its ribbon and berry bushes are actually real and not painted on which add a touch of realism. But the real excitement about this product is not really on its design.
It comes with a sign so you can easily put it on a table without it falling down. To put it into other words, it can stand without needing to lean on a wall.
The figurine is wearing big brown boots and a red white stripe pattern for socks. It also has a red white striped scarf. It has dotted pattern gloves. And it has a brown top hat. It has a basket of presents by its side, ready to gift it out to those who have been well.
This is great to just have anywhere as it just fits in perfectly.