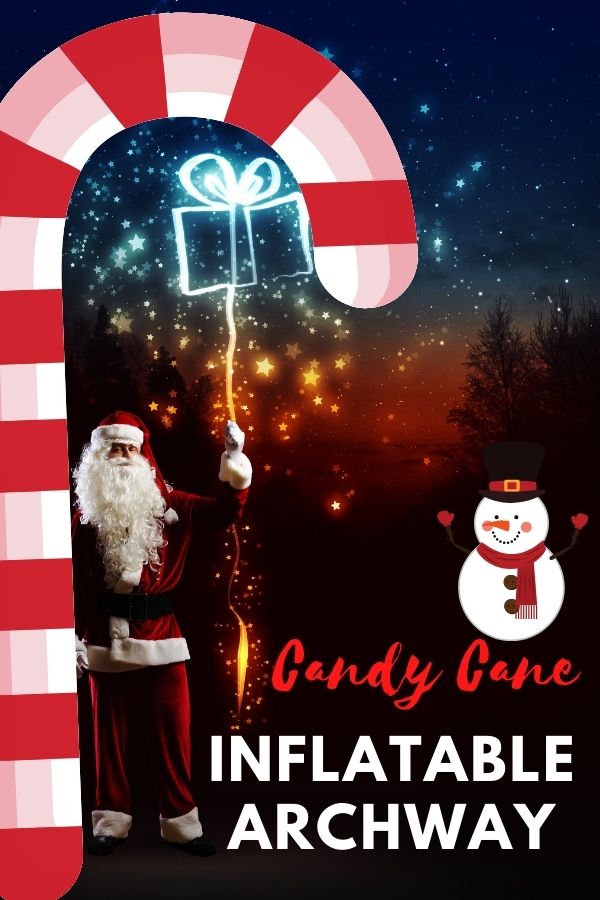 When it comes to outdoor decoration, we only have hanging mistletoe and
Christmas wreaths
. There's nothing that makes our home entrance look grand and big to impresses our lovely guests.
But please do not fear as we have the adorable candy cane inflatable archway. It adds a lot of beauty to the entrance of our sweet home and it adds such a grand opening to our home entrance.
Let scroll down and have a look of these shortlisted decoration items and you'll agree that it gives such a grand feeling to your home while still making it stay simple. You can impress your guest a lot while still keeping it relatively simple.
Furthermore, it is so simple to put it up. In just a matter of minutes, it already is up and ready to go. This is because it's an air-blown item. And that's right, you can actually very easily pack it up until next year.
And not only that, they all have lights for an excellent night display. In my opinion, passage formed by an attractive red and white arch is absolutely essential to every home because it has such a nice joyful and grand atmosphere all given to you at the doorstep of your home.
This is for those who absolutely love the simplistic design that Christmas decorations can offer. it looks great and I'm sure your guests will appreciate the simplistic and not overly intricate designs this prop decoration gives.
Instead of a Merry Christmas sign, it has a dark green ribbon on the very tip of the double red and white cylindrical sticks combined to form an adorable arch. And also, it has a snowman holding a candy cane and Santa holding a Christmas wreath.
Instead of holding something, Santa opens his hands to welcome your guests, while the snowman is holding a present as if it is gifting it to those who walk through the arch.
Onto the Merry Christmas sign, it looks like a giant red and white mint with a very big Merry Christmas sign on it which looks like it is greatly welcoming all your guests.
Firstly, this is absolutely great for couples as it's suggested to meet your significant other under the
hanging mistletoe
. Secondly, it has 2 mice and exactly 2 presents for the mice which is a great replacement for Santa and Snowman as that will usually be where they will be standing.
As you can see from the picture the cylindrical sticks are not joint and are rather joined by the dark green curve. And on the curve, there are two penguins on it holding up a blue and yellow Christmas present which adds some elegance to the arched door.
Furthermore, it has Santa Claus and the snowman which is an addition to the bottom of it. It is absolutely gorgeous and is definitely different from the above ones.