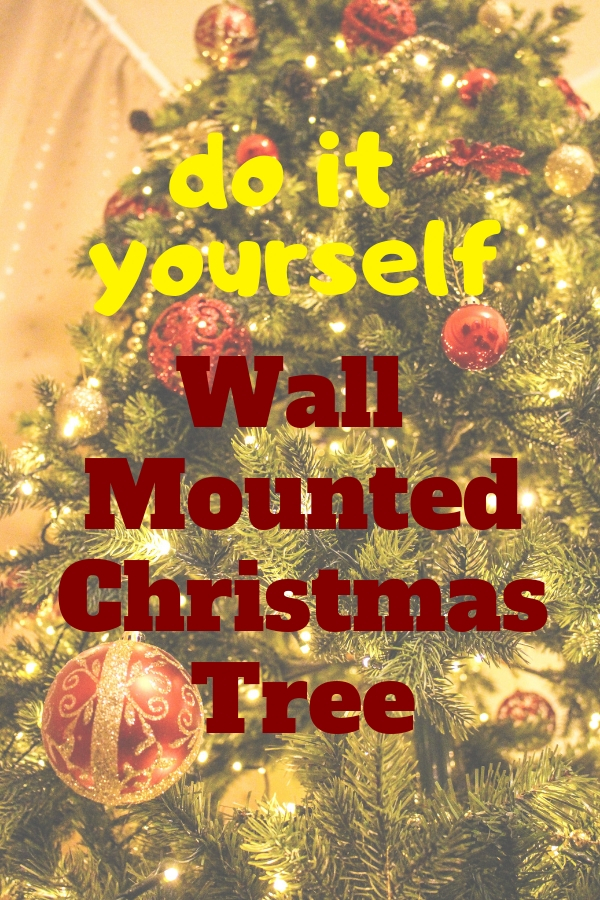 What the creative ideas on how to DIY a charming wall mounted Christmas tree! It addresses my floor space issue and adds the touch of the holiday atmosphere.
We had a free-standing artificial tree setup near our main entrance to welcome our guests. We're thinking to have an extra one in order to decorate our living room.
But the problem with the artificial tree is that it takes up much of the space in our living room and it will occupy big storage space in the storeroom after the holiday. And, we have to reserve space for keeping the existing one in order to be used on another eternity.
Thanks to the video which gives me inspiration for doing a wall-mounted type. My kids and I have a wonderful weekend to complete this holiday artwork.
Supplies Needed
Pine garland

Different Color of Ornament Balls

Other Christmas ornaments such as star topper, snowflakes, Merry Christmas signs

Glue dots flexible hang caps

Tape (best not to use white tape)

A box for the Christmas tree stand
Step by Step Instructions
1. Use the tape to layout the Christmas tree. Then take your garland and put it on top of your tape.

2. After that, you want to take your hang caps and place it on one end of the garland then stick it to the wall.

3. Once you have done that, cover the whole inside of the tape and just basically fill in any missing gaps.

4. After that, take out the tape and then decorate the tree with anything beautiful and shiny like you would with a normal Christmas tree.

5. Then just take a box cut it out then use some tape and turn it into a fake Christmas tree trunk.
We didn't decorate it with a string of LED lights. Instead, we have
light up Christmas presents
under the wall-mounted Christmas tree. It looks nice and unique. You may have a try to DIY one and decorate in your own way.