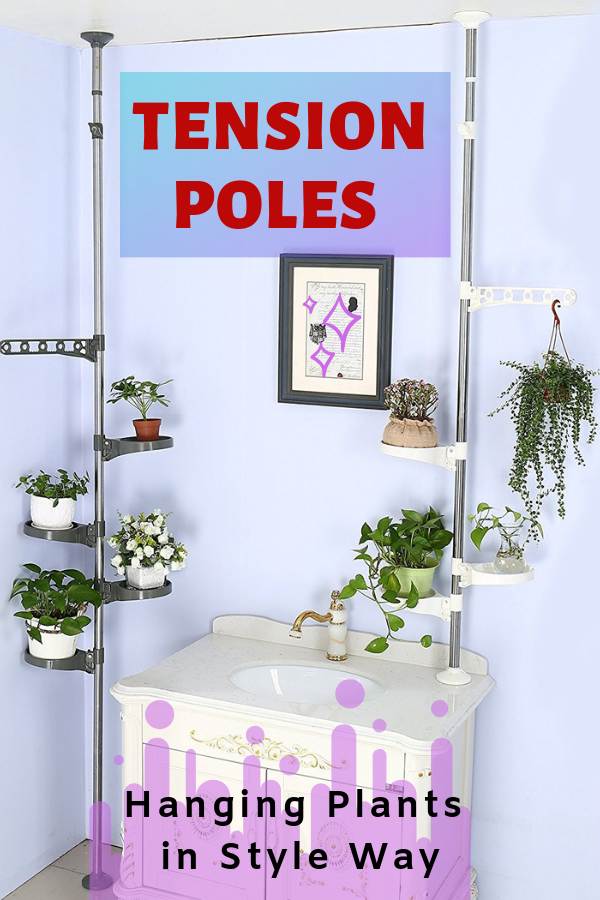 Looking for a perfect way for bringing your herb or flowers indoors during the colder months? Tension poles hanging plants are something you can't miss.
It lets you suspended a few pots of flowers or herb in the air in a stylish way. Better still, it is a space-saving solution and can be installed without drilling your wall.
Yes, you're free to install it at any place. It is spring-loaded and can be adjusted to exactly the right width you wanted. No tools are required during the installation.
All you need is to count how many flower pots you would like to display indoor. Next, you have to identify which place to install. Don't hesitate to grab it if you need to add a touch of green nature scene in your bathroom.
Some people even utilize its hanger to hang clothes or turn it to be as
floor to ceiling corner shelf
to keep shower essentials in an organized way.
Alternatively, you may consider decorative
indoor plant stands for multiple plants
if you found that this type of flower rack is a bit dull to be standing in your living room.