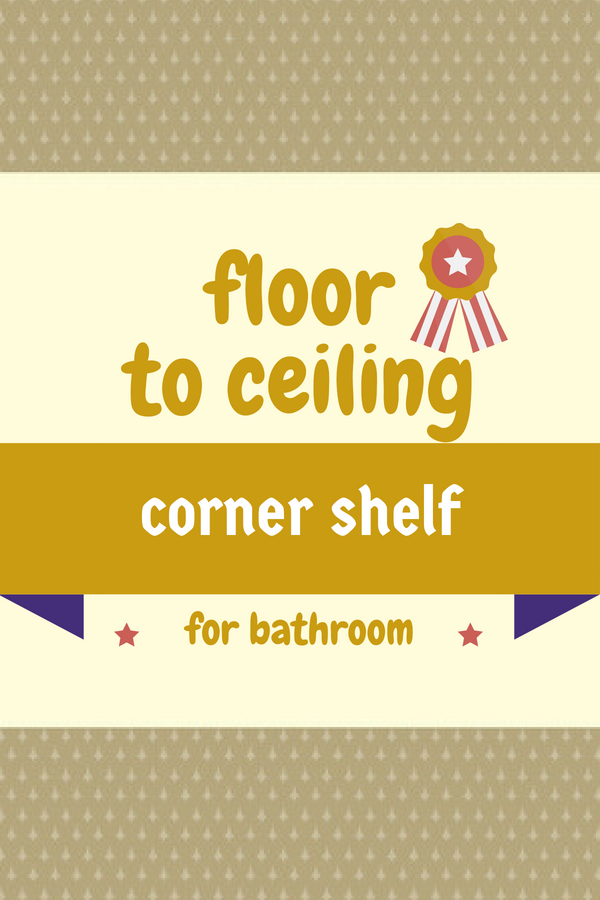 The piece of furniture that I like the most in bathroom when we move in our new house is the floor to ceiling corner shelf. It is super saving space unit and easy to assembly. It took me less than half an hour for letting it stands from ground to roof and ready for organize all my family members' shower essentials.
We had two separate triangle containers fitted in the area where two edges meet in the bathroom of our old house. My son can't even reach the lower container. Finally we bought an extra free standing small rack for him to store his shower soap and shampoo. And so the adjustable height of storage baskets is one of our main buying decision factors when come to this kind of storage organizer.
The next buying criteria is the rigid material that strong enough to attach from ground to roof wall and stay stable when we are adjusting the position of baskets. Although my son now is almost as height as me, but we still need to adjust basket's position on and off in order to accommodate different tall of shower essentials bottles.
You'll notice some shower caddy come with hooks for hanging scrubber or razor when you scroll down. Some units have both of hooks and towel hanger for your convenience. It is great to fulfill different shower storage needs in a bathroom.