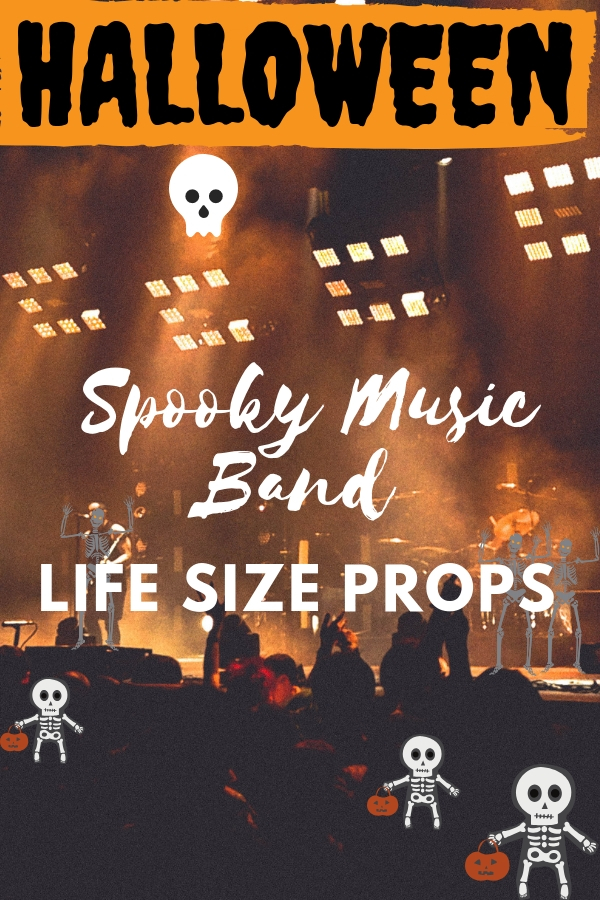 Have you ever see skeletons playing instruments in a Halloween party? The life size spooky music band is one of the best skeleton and zombie props. They do not look as creepy as fake
scary body parts
. Being said that, they are the perfect touch to any haunted house that will shock people especially in dark scene.
The first four are whimsical band mates feature flashing red color eyes. Their long hair and tattered costume make them looks like a stylish rock musician. The first one is featuring singer appearance and holds a microphone whereby the rests are playing music instruments.
The last one is different from the standing band mates. It is rock musician who like to seat while performing. If you look at them closely, you'll notice that their music instruments such as guitar, xylophone or drum are all made with human bones and skulls.
You could grab inspiration from these fake human bones that made with rubber latex by decorating a room corner with music hall theme instead of ordinary haunter house. To complete the finishing touch of this whimsical music show, you may have a
life size plastic skeleton
and a
zombie baby Halloween prop
sit in front of them to act as their audience.