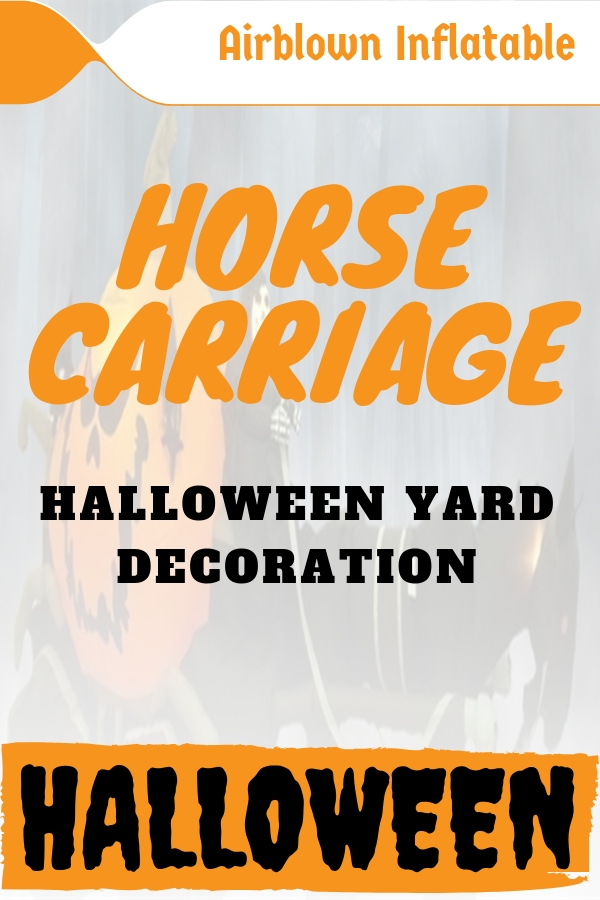 The following Halloween inflatable horse carriage options are the ideal pick if you're planning to create a scene associated with an evil monster arriving at your yard. They add a touch of spooky holiday spirit in a cheerful way.
It is said that grim reapers, ghosts, witches, vampires, and zombies are to be abroad on the night of October 31st. Well, have you ever thought of the fact that they need transportation to travel around on the eve of All Saints' Day? A horse-drawn vehicle is one of their traditional transportation tools.
Although the driver could be a grim reaper or skeleton, it is an adorable piece of art that kids would love to see. Some kids may be curious about who is the passenger. Well, if you are not ready to answer the kid's question, go ahead to pick the last one. It shows a big skull with a smiling face sitting at the back of the driver.
The blowup size of the entire piece is big enough to attract every passerby's attention. They look more enchanting at night, making your yard the centerpiece of the neighborhood.