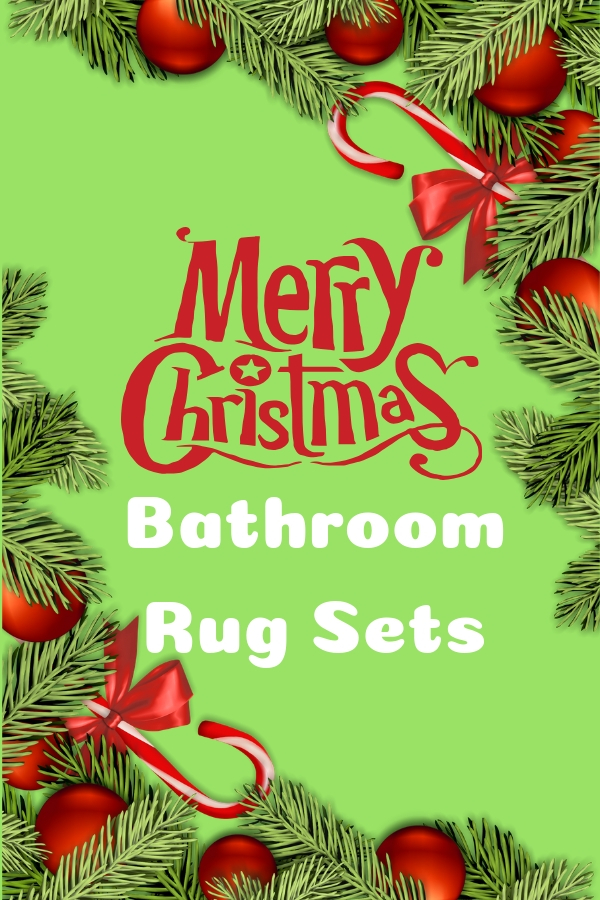 Keep away the
blood splatter bath mat
when December comes and replace it with one of these Christmas
bathroom rug sets
to add a touch of joyful holiday spirit in your shower room and toilet.
Each set has a carpet, toilet floor contour rug and a lid cover. They bring out a happy cheerful feeling to a boring washroom.
Among these 3 pieces, the cover is used to decorate the toilet seat lid whereby the other two pieces reserve their practical function as an ordinary floor carpet. They come with skid-resistant rubber backs. So you can also place the rectangle carpet in front of the main door or entryway.
Most of them are made out of flannel and give a soft feeling when step on it. Better still, this durable fiber could dry fast and it won't create a weird smell in your washroom.
Let's pick the red one with gold words so we can send a holiday greeting to every guest and family member whenever they step in the toilet. Alternatively, you may choose the one with a fun design such as Santa Claus hugging a snowman to embrace the joyful festival during the year-end holiday.