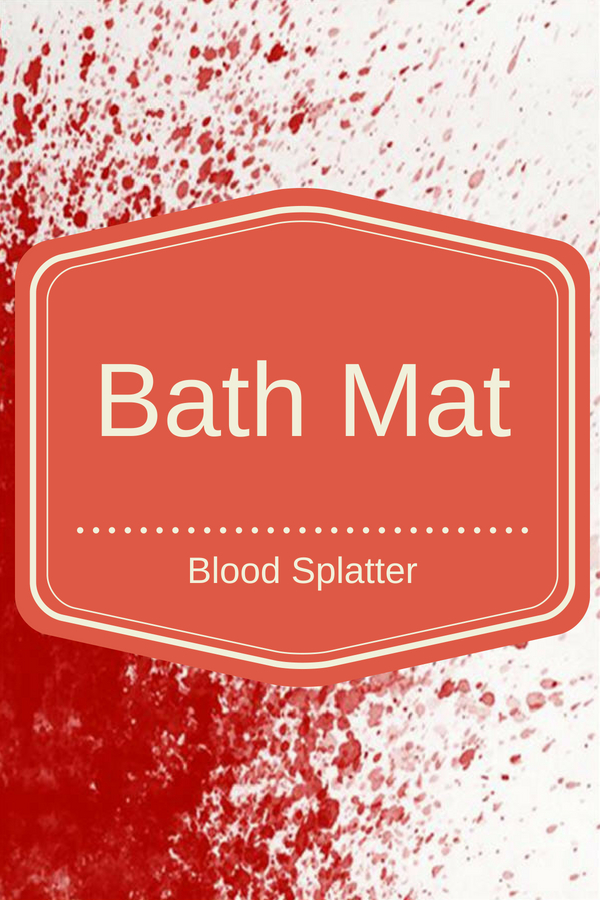 You'll be disappointed if you're looking for a color-changing sheet from white to red when a rug is wet but you'll be more than happy if you would like to have the simple approach and add a spooky atmosphere in the bathroom by placing a blood splatter bath mat when Halloween is around the corner.
The bloodstain pattern usually leads the association of vital fluid spray out from the human body under pressure as a result of homicide or any other horror incident.
It is one of the practical Halloween decoration items. Dress up your bathrooms with bloodstain patterned rug not only prevents someone slipping while getting out from a nice warm shower but also scares your guests when wanting to go to the bathroom during the ghoulishly holidays in October.
There are different bloodstain patterns. Some of them blend with bloody footprints or hand marks which leads to more images of what horror incidents had happend.
The rug features red liquid dripping with gores is the ideal pick if you have
bloody handprint shower curtain
in your bathroom. You'll create a creepy scene like the ones in horror movies to reflect the trajectory of bleeding from the curtain flows to the floor.