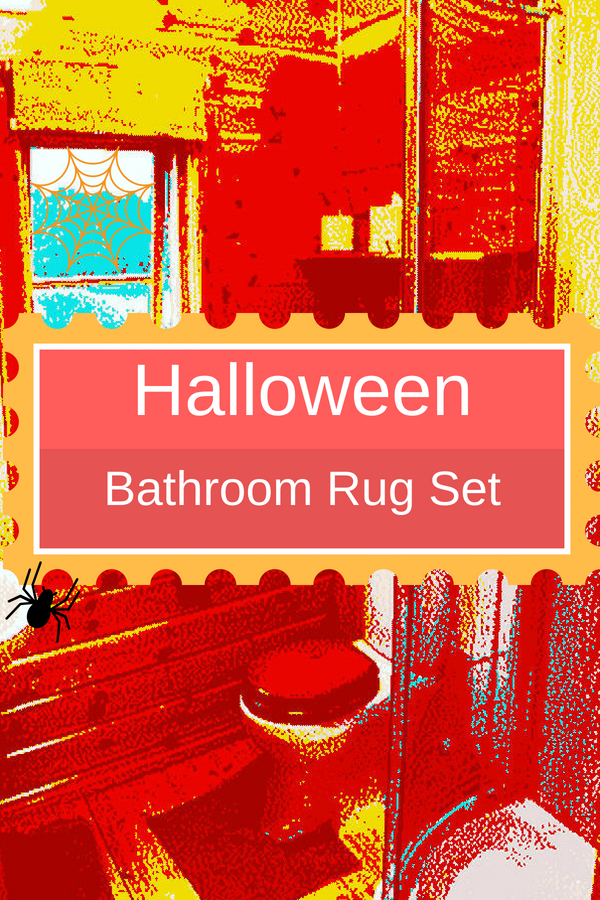 I always feel worthy to have a Halloween bathroom rug set which is referring to a contour carpet, a toilet lid cover and a bath mat that sold together in a package.
As its name implies, it is a functional item that is used to absorb water and dry wet feet in the washroom or toilet. Its design is full of the festival symbols that make it one of the perfect decoration items for October. By having these 3-pieces items, your washroom instantly fills with holiday spirit.
Basically, there are two different choices in terms of design. You can either pick a spooky one to match your other creepy decoration at home or select the one with a "friendly" pattern such as the first option presented in this page.
The "friendly" one will not frighten your family members and guests as a
blood splatter bath mat
does. Being said that, they will transform a washroom from boring ordinary style to the festival atmosphere.