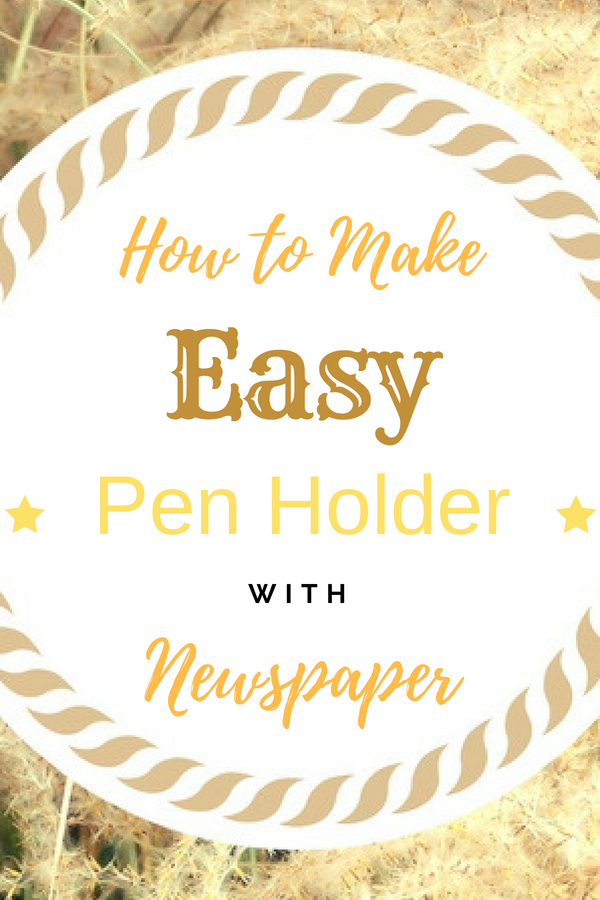 I was expected to see a tidy study desk after giving my son the
book storage and display organizer
. However few pens, highlighters and a ruler are scattered on desk. My son takes initiative to find a video about how to make easy pen holder with newspaper.
He was utilizing an empty paper roll for making an electrical cord casing weeks ago. We definitely support him to use waste material for doing artwork or turn it to daily use stuff.
The video he found is showing a simple way of making pencil pot with spiral shape. Basically there are four steps involved in the process but the end result looks cool.
Supplies Needed
Craft paper clips

Watercolor paint set

Classic white glue

Cardboard

Scissor

Round thin bamboo stick
Step by Step Instructions
Step 1: Make paper tubes by using newspaper.

Step 2: Build the casing base by using cardboard and 5 paper tubes.

Step 3: Plait spiral shape pencil pot with paper tubes.

Step 4: Paint the artwork.
Being said that this is simple DIY project but we almost spent three hours to complete it. The first step of preparing paper tubs is the most time consuming part.
As you can see from the above video, we had to hold a round thin stick and covered it by rolling a piece of newspaper that cut into rectangle shape. If we roll it too tight, then it will be hard for us to take out the stick at the end.
Folding paper tube over each another to build the pencil pot body is quite fun but. But you must be careful when it reaches the desired height. We found that using paper clip to hold the joint part after applied glue is necessary step. We then can proceed to trim paper tubes of last round without worry loosing on joint part.
The last step is where you can apply your talent of creativity. You can paint any colors with any patterns. At the end, you will have the unique pencil pot to holds your stationery and make your desk looks neat and tidy.