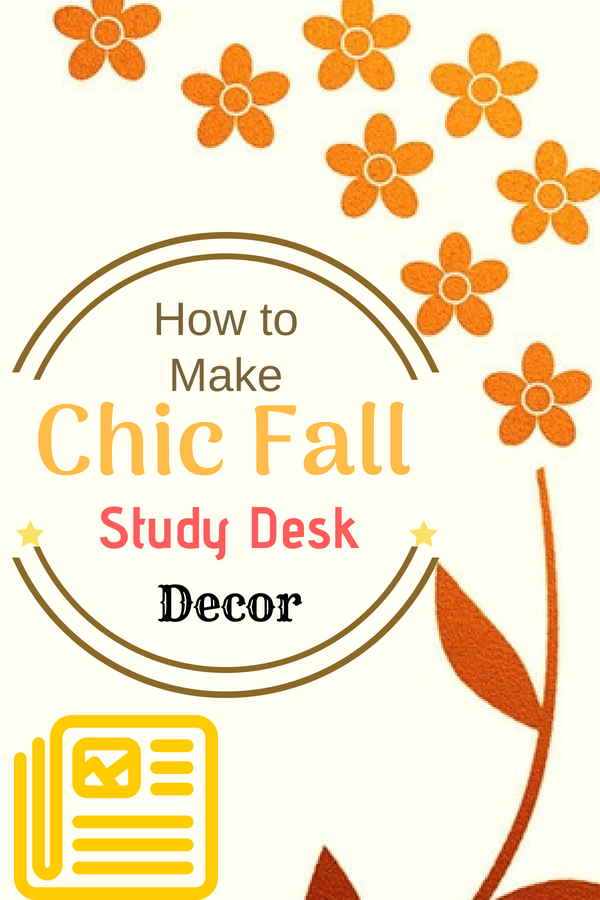 My daughter was complaining about her study desk. She said that there is nothing around her desktop monitor to amuse her.
I truly understand her feeling. It's just like I feel bored when my dressing table looks the same every day.
Of course, it is a big waste to replace functional furniture with a new one although we do need some change. We finally decided to decorate the desk with the current season theme on this coming weekend.
There was some acrylic paint that is left after I completed my craft project of making
fall leaf bowl
. So we will utilize it in this project which inspired by the following video on how to make chic fall study desk decor.
Supplies Needed
Hot Glue Gun

Polymer Clay, clay kit with modeling tools

Acrylic paint set

Nail polish

Popsicle sticks

Clear string

Art supplies include glitter glue, gold maker, scrapbook paper, scissors, and a dotting tool
Step by Step Instructions
1. Change wallpaper on the desktop computer.

2. Make canvas by using Popsicle sticks and hot glue.

3. Painting the canvas with white acrylic paint and then let it dry for about an hour.

4. Make a pair of orange foxes by using polymer clay.

5. Add some heart shape glitter onto the canvas.

6. Glue the foxes on the canvas and use nail polish to glaze the whole thing so it looks extra shiny

7. Make fall leaves with polymer clay and glitter.

8. Hang up fall leaves with clear string on top of the lamp.

9. Make pumpkin by using papers from a scrapbook that you have.
Now my daughter said her study desk is cozy and looks chic with those adorable DIY items. She then can stay there for longer when doing revision.
There is an idea that pop-up in my mind after doing this project. All the while I just focus to decorate my living room where I will serve guests. I shall do season decoration to any place such as home office or kitchen where we spend lots of time in a day.
With such, we are not only welcoming a new season with fresh decor and also get prepared to start a new plan. We can also take the opportunity to re-organize our daily uses while putting up the decoration.
If you are thinking of making a change as well, try to decorate your desk or any small countertop that is in your house.