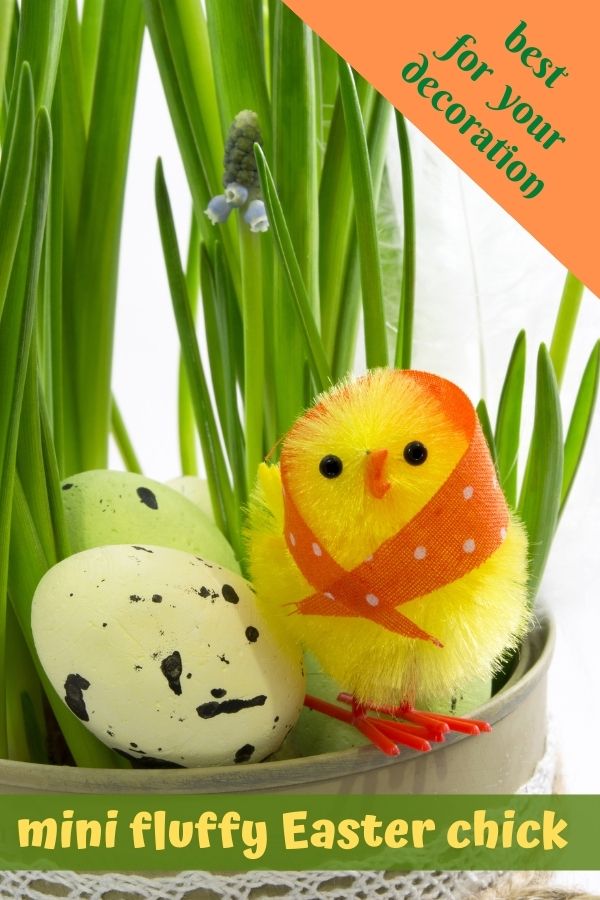 These adorable mini fluffy Easter chicks are ready to celebrate the festival with you. People like this kind of decoration for adding a festival atmosphere at home or office.
Little chicken that comes with perfect size can be put inside baskets or bonnets. The shortlisted packs featuring different colors such as yellow, green, blue, etc.
The first one is made with 100% polyester whereby the rest is made of plush fabric and plastic. Most of the small yet super cute shaggy chicken can stand on their own except the last one which comes with a clip that can be hung up.
If you would like to decorate your countertop or your plant pot, then go for the stand type, otherwise, you may consider the last hot item.
Each of them comes with a slightly different appereance. For example, some of them are holding a hockey stick while others are holding a badminton racket. Some of them are wearing a bandana while others are wearing a cap.
They also allow your young girls to stand proudly with these adorable hairpins. These hair clips look great and also feels great as it is made of fabric and plastic, extremely comfortable to use.