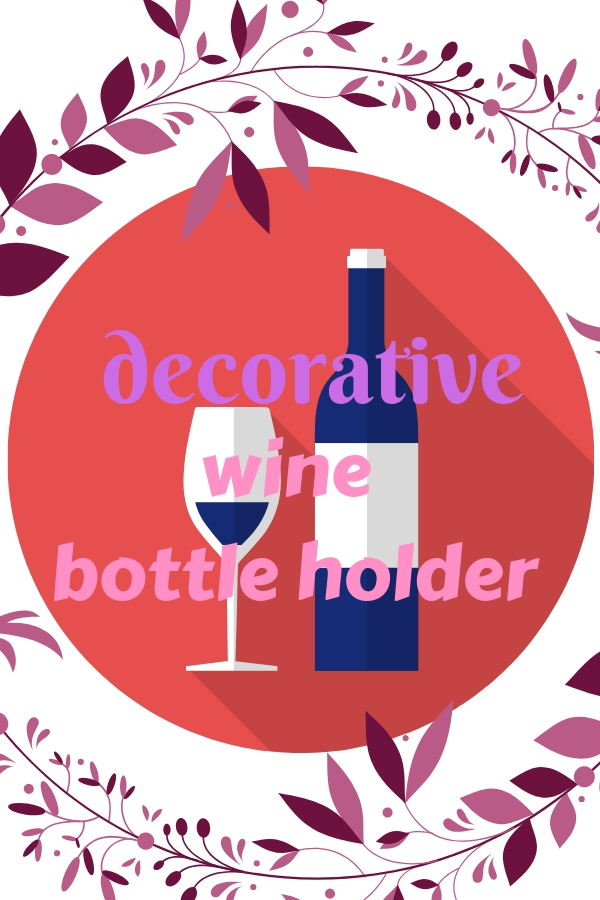 It's time to say goodbye to those ordinary freestanding racks and replace them with the following charming decorative wine bottle holders. They are an ideal pick for the wine enthusiast or people who love to use multi-function items at home.
The reason I say that they are multi-function items is that they not only serve to make the countertop look more attractive but they also are practical utensils for you to hold any liquor glass container with a narrow neck.
They come with different designs to fulfill your needs. Some of them feature whimsical style such as the rack which creating a scene that a container floating in the air. Some of them carry elegant elements and fit well in vintage decorations.
You can even find a storage shelf with an animal shape such as a colorful parrot or lovely kitty. Do not hesitate to scroll down and grab one that suits your taste.
In case you are looking for a storage shelf with Christmas trim or featuring shiny design, do not hesitate to click the link of
red high heel shoe bottle rack
.
bike shape bottle holder
for you to choose from. It can be an ideal gift for people who like riding a bike as well.
You probably noticed that there is a rat comes with a black and white tuxedo suit and standing at the end of the rope. You'll receive lots of compliments by displaying this eye-catching rack in your gathering.
Don't you yet make a decision and would like to look for more options? Here you are the
magic floating bottle holder
.
If you are sourcing a blue parrot that inspired the animated movie Rio, go ahead to find it from this page which contains more options of
parrot shape bottle rack
.
There are cats with other color and some of them feature other posture. Let's have a look on this page if you are planning to buy a single
cat wine bottle holder
.