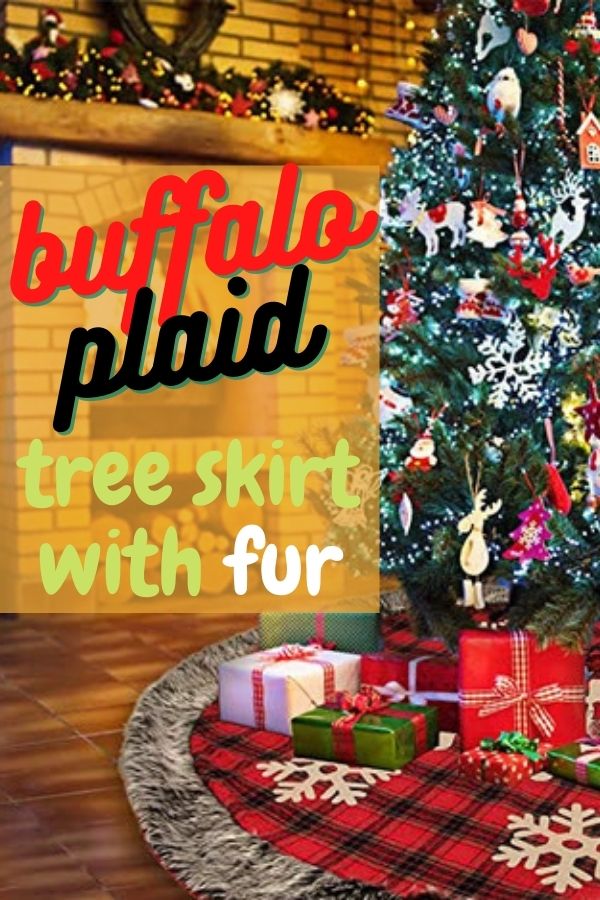 Let's bring the holiday charm by having a buffalo plaid tree skirt made with fur under your Xmas tree to make a rustic homey Christmas feeling. A charming edge trimmed with faux fuzzy hair definitely sets the festive tone while showing your unique taste. It's simple yet great.
It not just functional in helping you protect your floor or carpet from tree needles or tree sap and hide the unsightly look of the stand, but also gives an elegant and traditional look for your Xmas decorations.
For an average 6-7 foot artificial Xmas trees, the most popular size tree skirt is 48 inches in diameter. This usually ends up being right around the same length of the longest branches on the tree or slightly smaller.
The following rounded ornate skirts with an open side are 48 inches which is large enough for you to put additional decoration items and wait for Santa to bring his presents.