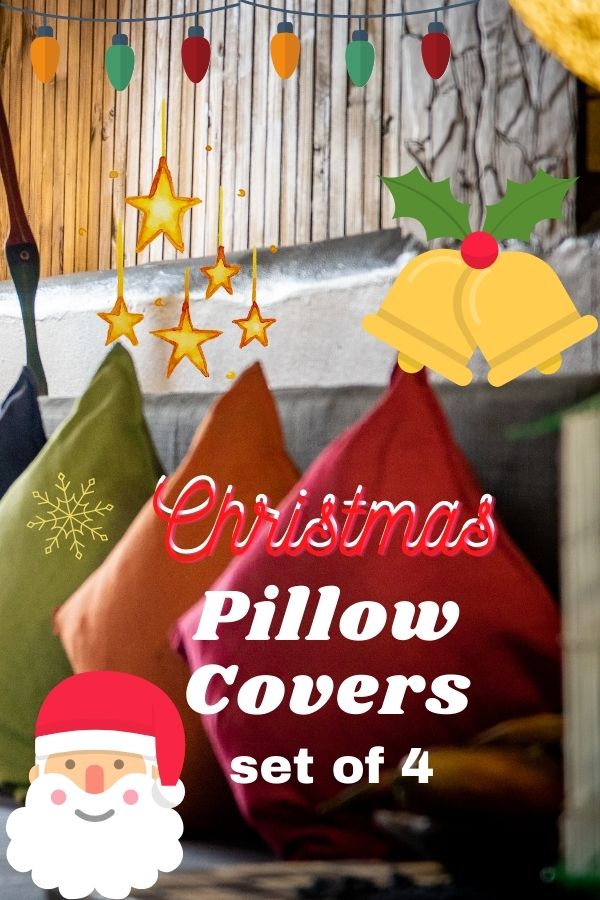 Looking for the most simple yet inexpensive way to add holiday ambiance to your room?Well, this set of 4 Christmas pillow covers are something that you can't miss out on.
Place them on a couch not only spruces up the furniture's design but also adds a comfy cheer to any room.
They are made with cotton and linen blended fabric. Their size is approximately 18 * 18 inch and it's recommended to have the 20 * 20-inch insert for a nice plump pillow.
Each of them comes with a zipper so that you can easily remove the inside filler whenever you want to wash it and keep it when the holiday is over.
Although the four pillowcases in a package feature the same design theme, each piece has a different picture that complements each other. You can easily match your holiday decoration style by picking one of the following sets.
Every snowman is wearing a bright red scarf with different vivid expression. They are so heartwarming and ready to celebrate a cozy wintery holiday together with you.