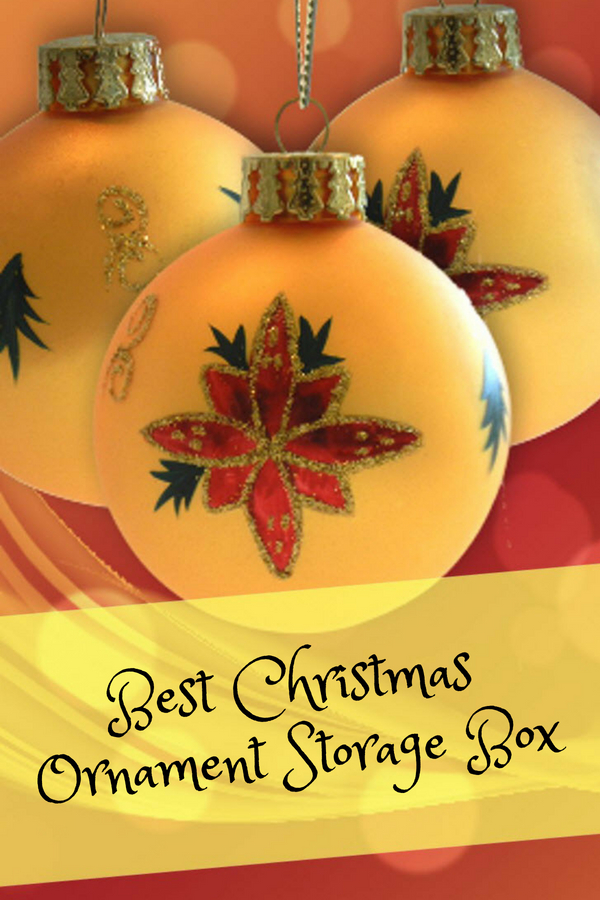 It is time to pack away baubles that are used to decorate a festoon artificial trees. There are some ceramic figurative ornaments, glass balls, and other adorable tiny trinkets that I want to keep. I want to store them in the best Christmas ornament storage box so they will look nice and organize.
I picked one from the following five options but, it doesn't mean that my favorite one is going to be the perfect one. All of them are ideal organizers that are purposely designed for holding holiday decoration items.
They all come in ornament dividers to avoid decoration baubles to scratch one another and to avoid the baubles from breaking into pieces. Their lids are either red or green.
The two colors I had just mention are actually a very symbolic color for winter and it will make us think about what items are inside the storage bin. The main difference is that they are made from different materials.
If you have lots of plastic balls or other lightweight trinkets, then this storage box is the best to pick. However, you have to be careful and do not get it wet because it is made from cardboard which means it is a little bit more flimsy compared to plastic.
The divider is adjustable and it holds up to 64 ornaments. If you remove the dividers, this bin can actually be used to store lights, stockings and other trinkets.
Anyhow, it is offering the prefect approach for taking care of ornaments with its padded tray. You can also make sure that your holiday decor items especially those irreplaceable ones are safe all year long.
This one comes with three trays that can clip together with its patented snap and stack feature. Each tray is about 4 inches deep so that means it is not suitable for those large decoration items. Being said that, you can also store odd sizes tiny trinkets just by adjusting the dividers.