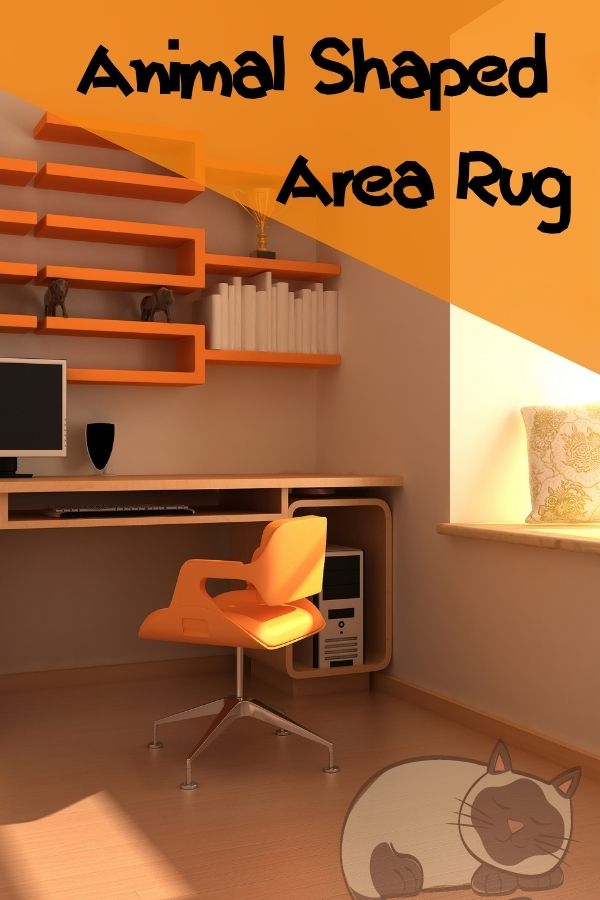 Lets add some fun to your home, especially your home office, by placing an adorable animal shaped area rug.
It may be the one item that will drastically change your boring 'working from home' life to a more interesting space and improve your productivity.
At a glance, it just seems like a pet lying down on floor. It doesn't act as an ordinary carpet in which creates a frame to place furniture and define space.
On the other hand, they definitely can decorate your floor and make your room more interesting to stay.
It also is a great alternative solution for you if you love the softness of carpet but are not a big fan of that kind of wall-to-wall carpeting. It might be the most adorable floor mat you'll ever own!
Don't you agree that this unique form carpet can set a serene mood in any room when you display it? It will add a touch of rustic, nature-inspired sweetness to any room.
It also suitable to be displayed in your home office. It seems like a pet sleeping aside while you're working.
Needless to say, it is one of the best gift ideas especially for the panda fans. Some people even buy it as photography prop.
odd shaped doormat
to accent your doorway, this is the great choice.
It is a durable floor mat that comes with anti-slip feature. Apart from doorway, it can also be used on a high-traffic place such as patio or garage.
It is very comfortable when you step on it. If you have a pet cat at home, your cat will love to sleep on it and claim as its own.
odd shaped rug
a great companion to any room.
It features fine anti-slip particles backing and approximately 10mm ~ 15mm thickness. It is suitable to be displayed at bay window as well as living room to let you feel warm in cold weather.