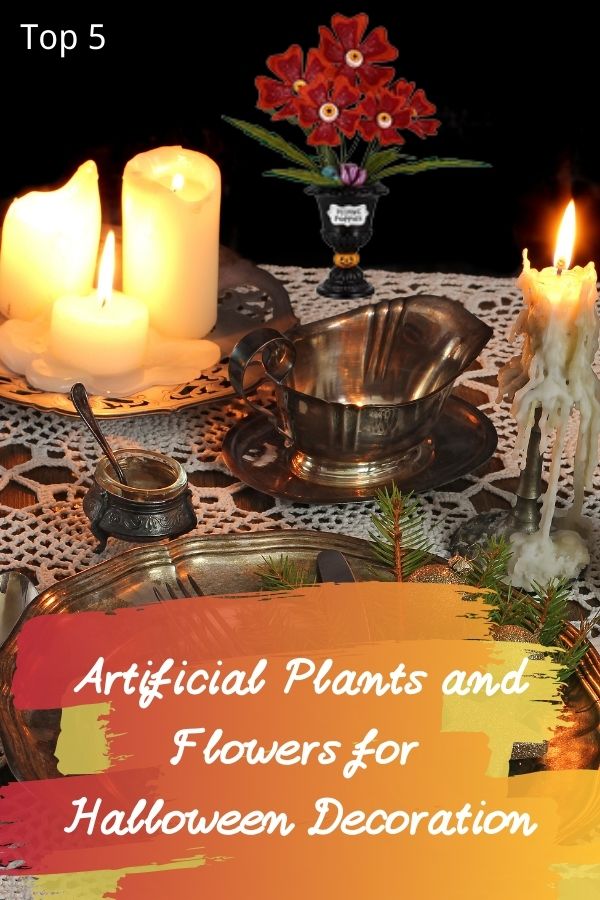 Let's add the spooky spirit of the holiday with artificial Halloween plants and flowers. They are dreaded festival decorations that are indispensable in your home for you to creates a horrific and spooky atmosphere.
The first twos come with light which are ideal pick for fright night or dinner party decorations. Jump to the third one if you would like to boost up spooky level in your home.
The forth one is the bouquets that comes with 2 skulls. It looks elegant that perfect to be placed on dining table or coffee table to welcome your guests.
The last one is adorable type. The pots featuring pumpkin design and their vivid colors will delight both grown-ups and trick or treaters.
You'll find a little pumpkin at the bottom of the vase if you look at it closely. It adds the spooky spirit of the holiday with its special corpse design and will be a great decorative item for your tabletop.
It will accent your home that look attractive on the mantel, shelf, desk, or dining table. I personally love to have it on my office table. It transforms the boring working environment to the festival atmosphere.