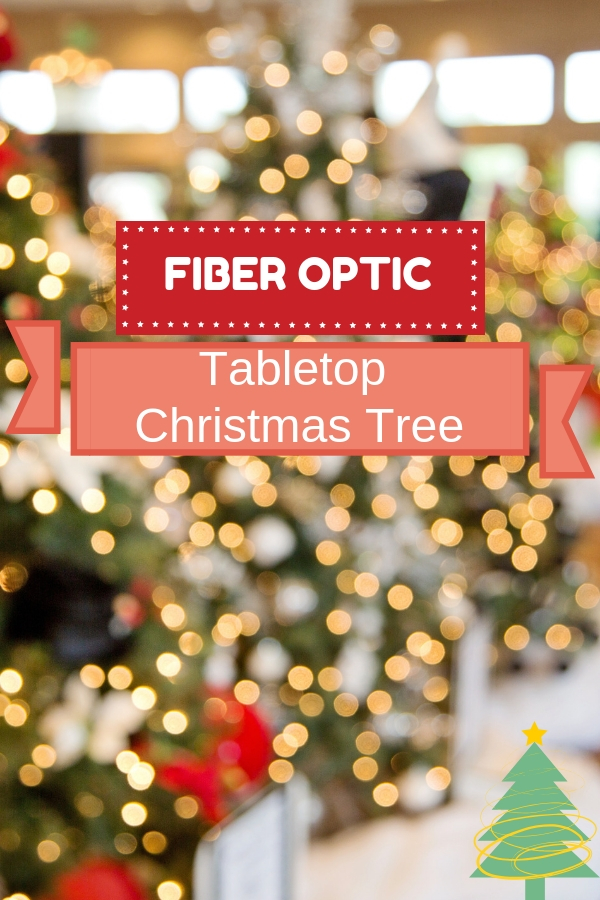 Could you imagine how a decorative item looks like when it features this sparkly changing color of lights on the tips of the pine needles? It is a brilliant masterpiece when placed on a table. Yes, I am referring to the tabletop fiber optic Christmas tree.
You'll embrace holiday spirit instantly while you are listening to Xmas songs and looking at this
miniature Christmas tree
glowing in the branches.
These beautiful pieces adorned with colorful miniature ornaments such as snowflakes presents boxes or glitter balls. Most of them have a star as a topper. They illuminate the festive fun bringing out that joyous atmosphere when placed on a desk next to a window or a side table next to a sofa.
If you are sourcing one to place at the entryway table as a centerpiece to welcome your guests, let's consider those with a rotation base. It brings out that vivid holiday fun to your home especially the last option which comes with a Xmas train moving around at its base.