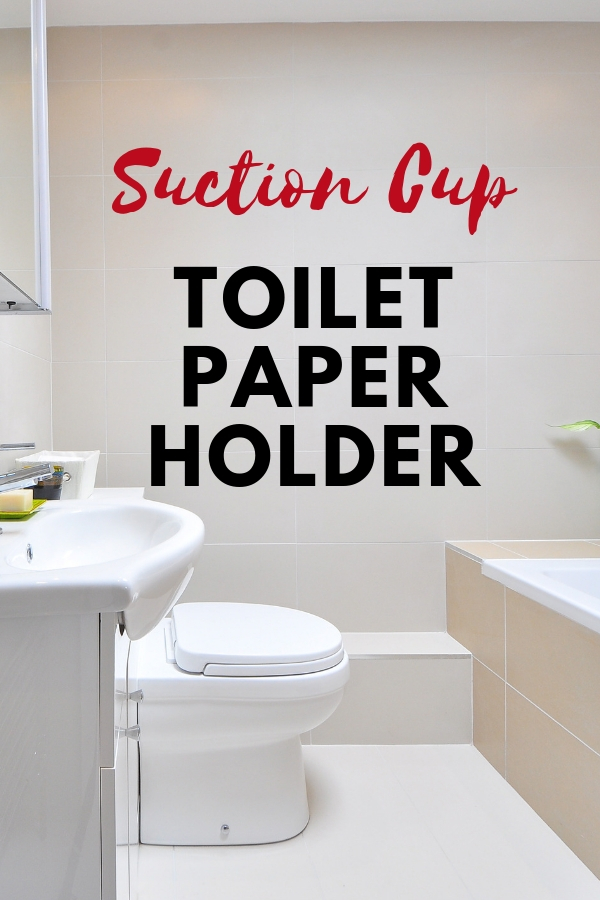 Let's free up floor space around WC with suction cup
toilet paper holder
. It definitely is an ideal pick for a small bathroom in an apartment where space is one of the main concerns in organizing bathroom necessaries.
Better still, it can be set up within a second. Thanks to its sucker that uses the negative fluid pressure of air to firmly stick on a smooth surface. It does not damage your wall as no-drilling is required.
All you need to do is to ensure the place where you are going to hang this rack is smooth surface such as glass or mirror or any other non-porous surface like glazed tile.
It is easy to adjust the position in case you found that it is too low or too high the position. You can also dismantle it and set up in another room. You are free to do any adjustment or reallocation without concern it leaves a drilling hole at the original place.
It is easy to notice the remaining balance of tissue on a roll and so you can refill it on time. Do not hesitate to choose the one with a cover to avoid dust fall on tissue roll.
If you are planning to have one in the powder room, you may consider the one with a storage shelf on top of casing which can be used to place a watch or phone. It can be used in a garage or kitchen or any other place that you need.