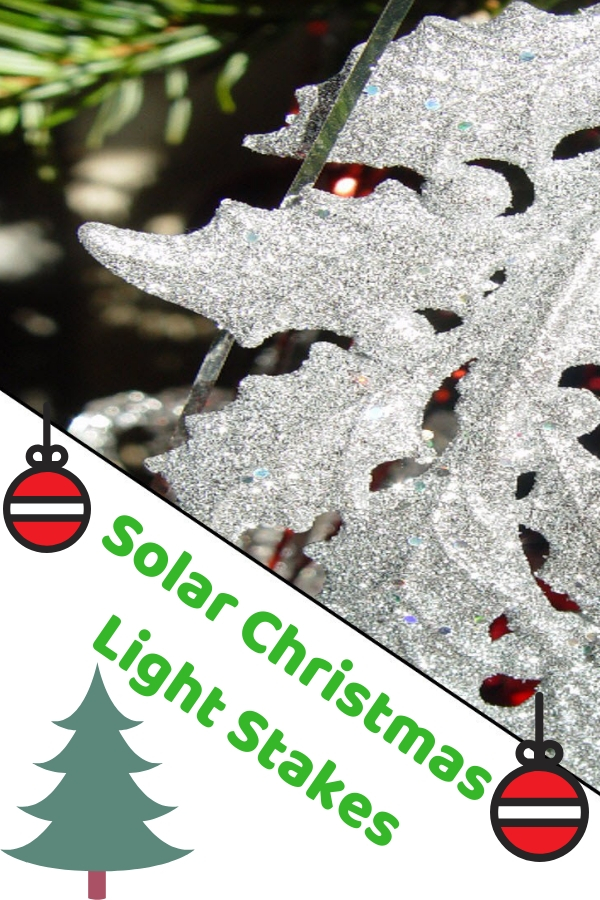 Solar Christmas light stakes let you embrace holiday spirit whenever you reach your front door. You'll instantly change to the cheery mood when you see these sparkling ornaments. They are shinning to welcome you regardless of what time you reach home at night.
They not only create a charming scene at nighttime at the front yard but also they do save operating costs. Better still, they are auto light up at night if they absorb enough solar energy during day time. Although they just offer soft lighting at night, I personally love this kind of
decorative solar garden stakes
because they can be installed anywhere I want.
Isn't sound cool? I totally have no wiring concern and I can change their position anytime to refreshing the scene design at garden.
Yes, there are countless approaches to incorporate these seasonal trinkets into your landscape to add a festival atmosphere. You may pick few different designs to illuminate your garden or as part of your
holiday decoration
at front yard.