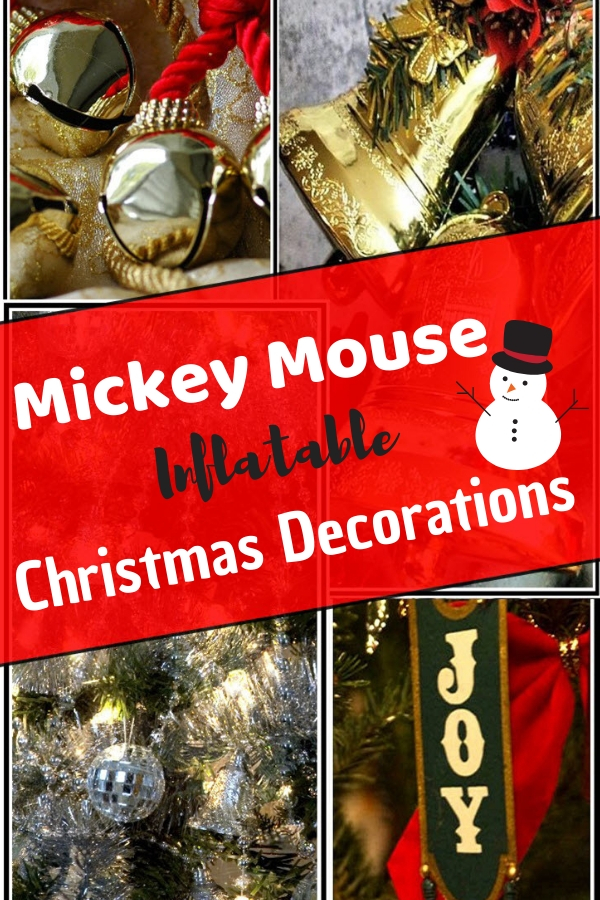 When the year-end holiday is upon us, the Mickey Mouse inflatable Christmas decorations do not only create a cheerful scene but also bring back our sweet childhood memories as we grew up with this famous animated character.
All of us have grown loving this adorable mascot of Walt Disney. Whenever I look at it, my mind just leads straight to the Clubhouse song. My son used to watch animated movies every single day when he was still a toddler.
This charming
blow up decoration
prop can be either displayed indoor or outdoors. They feature internal lights that look very attractive at night.
Some of them are wearing a Santa hat and come with a present, ready to celebrate the joyful night of 25th December. If you find that it may be too lonely to stand alone, then continue to scroll down. You'll see that it is having fun with its best friend Minnie. Both of them create a wonderful winter land that is filled with holiday spirit.