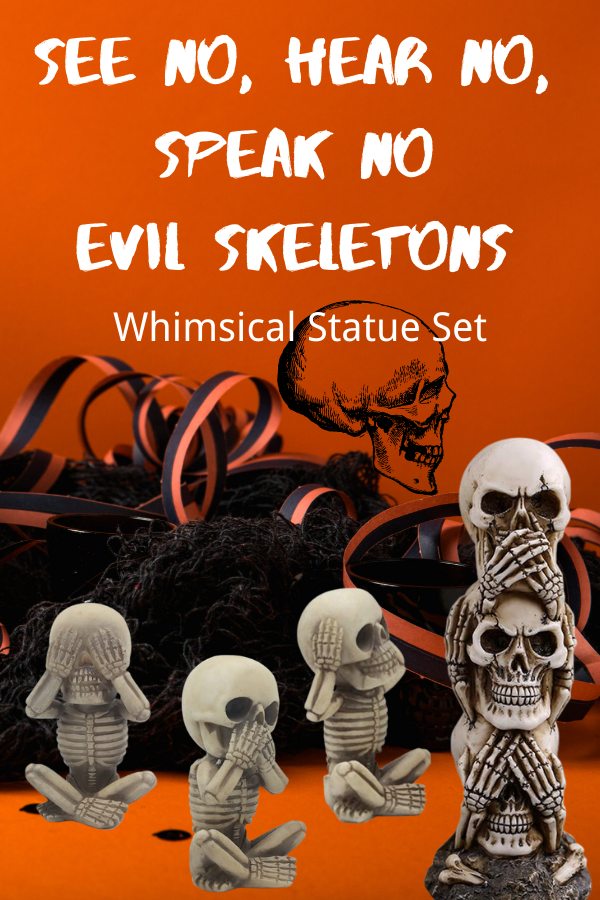 Do not hesitate to grab the see hear speak no evil skeletons statue set if you are looking for a cool centerpiece to be display on your working desk to showcase your whimsical style all year long.
Each of them is acting out a familiar tale of see hear speak no evil with a wide grin that looks spooky but yet funny. In fact, they are inspired by Confucius, who is believed to have said: "Look not at what is contrary to propriety; listen not to what is contrary to propriety; speak not what is contrary to propriety; make no movement which is contrary to propriety".
A nod to the ancient proverb, these wise miniature figures will serve as a great reminder to be of good mind, speech and action. Needless to say, they also are prefect choice if you would like to add a unique element of wit to your Halloween decoration regardless haunted house or cemetery garden theme.
Some people bought the miniature figures as a gift just because they like their adorable design especially the first set on this page. Most of them are come with separate pieces except the last one which featuring stack over skull heads.