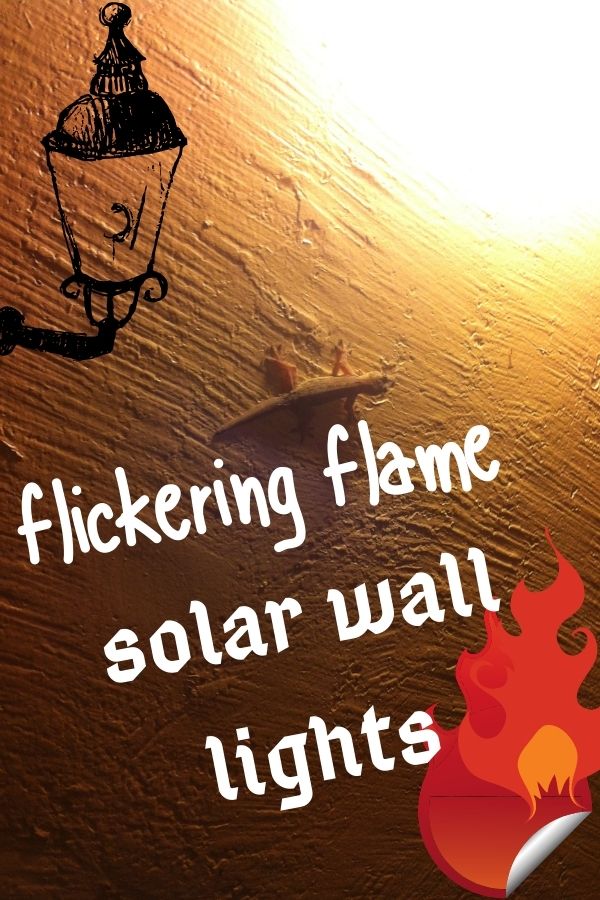 Bright up your yard with flickering flame solar wall lights that will allow you to fully enjoy walking around in your yard at night due to the pleasant atmosphere it provides.
As the name would suggest, these sconces are to absorb sun light and be converted into electricity and automatically glow up when they detect darkness.
They look extremely realistic, just like a real blaze firing up inside the cover that offers you a visual feast. The gorgeous dancing blaze creates a welcoming ambiance to your garden or yard and transforms pathways into a very relaxing scene and mood during the night.
Better still, they are incredibly easy to install as there is zero wiring required. Therefore, not only does it look neat, it will stay on an entire night without increasing the electrical bill and make your wallet fly out the window. Simply install them outdoors directly under sunlight and the rest is history.
Now you can choose either a four pack or a two pack to boost up your yard decoration while lighting up the gray nights and areas that much require extra lighting for enhanced security.