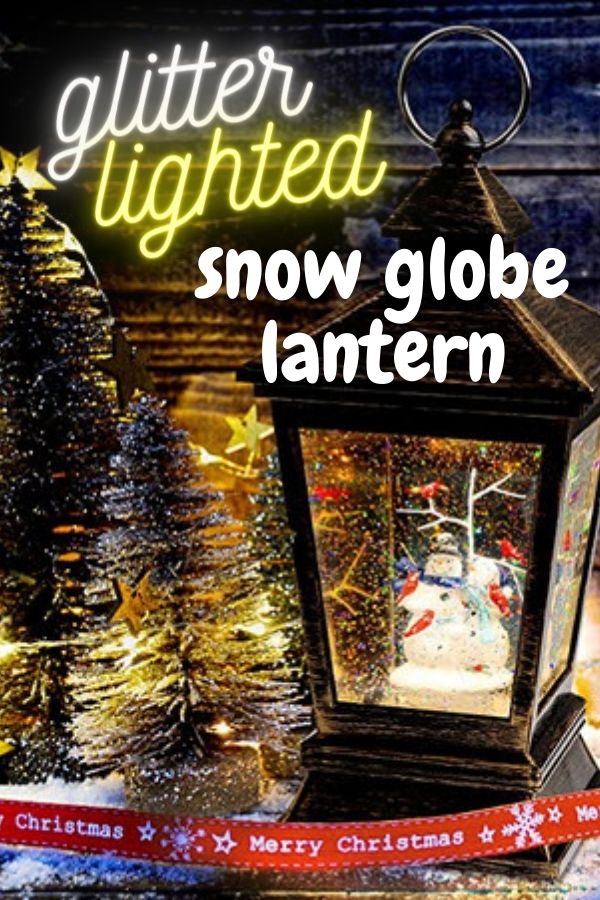 Shake up your winter holiday this year in a fun and festive way by having one of these lighted Christmas snow globe lanterns. You'll never get tired mixing and matching this sparkling yet elegant decor stuff with other decorative pieces to complete the striking decoration in your home.
It is mesmerizing and you can't look away! The sparkling flecks move around is making a rotating snowflake effect and the winter scenes are just stunning. It looks even more fascinating at night time and its warm lighting creates a festive atmosphere.
It can be placed at the entrance, dining table, fireplace, or on the shelf. You can also hang it on your porch for creating a beautiful scene. It could be the most beautiful decoration you will ever own.
There are a total of 5 shortlisted on this page. They come can also be powered via a USB power line or 3 AA batteries. And so they offer more versatility that easily complements any space or your decoration need.
With a timer, they continuous swirling glitter for 6 hours and off for 18 hours. The first two shortlisted ones even come with the musical feature.
So both of them only can be part of the decoration, also can be used as a child's night light. Let the warm lights and the beautiful melody accompany them all night.
They feature different scenes from Christian nativity, Santa Claus, reindeer to a
lighted snowman snow globe
. Either one of them is a beautiful addition to your holiday decor or making great gifts to your loved one.