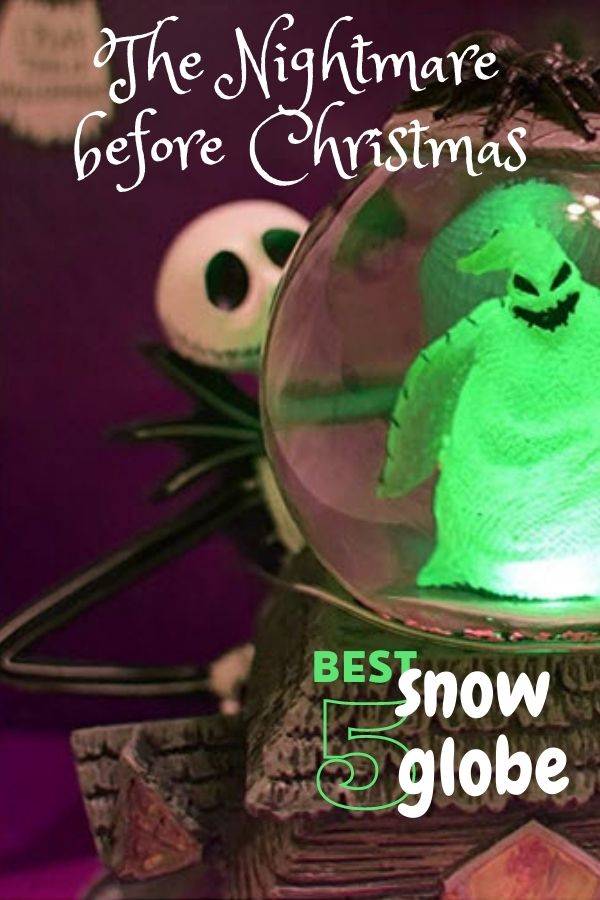 Do not hesitate to display these fantastical "The Nightmare Before Christmas" snow globes at your home for bringing the spectacular spookiness that Tim Burton and Disney created in the film to life.
They make for a festive piece that would fit right in on both Halloween and Christmas decorations as well as theme parties. They are the perfect gift for any fan of this Pumpkin King as well.
The first three are wind up musical water globe. The music they play is either "This Is Halloween" or "What's This". They also feature light-up functions which makes them more attractive.
I personally like the fourth one which features Jack and Sally in the water ball as I found that it comes with elevated fashion elements. It is mesmerizing to look at with the sparkling flecks move around.
Well, it just my personal choice. You may scroll down to explore all shortlisted 5 options and pick your favorite one.