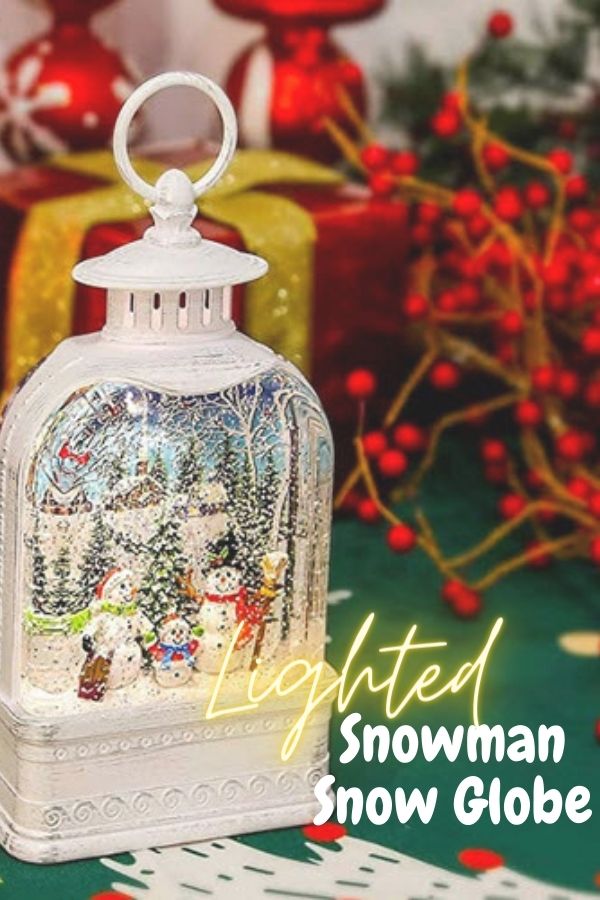 Time to create a festival celebration atmosphere and perfect decoration for your tables centerpiece, fireplaces and mantles with the fantastic lighted snowman snow globe for the upcoming Christmas holiday.
This ornament in the form of a transparent dome that encloses a snowing scene and warm light. When it is power on by 3 AA batteries to swirls water and glitters, you'll see white shines from the top of the lantern. What the charming cascading snowing effect scene!
Majority of them come with 6 hours timer except the first one. When in timer mode, the lantern will light on while swirling for 6 hours then off for 18 hours automatically.
The last two options even come with music feature. They will play Christmas-themed music for boost up the happy atmosphere.
These fantastic lantern not only can be as an eyecatching decortive centerpiece at your home, but also can be a best gift choice for your friends and family.