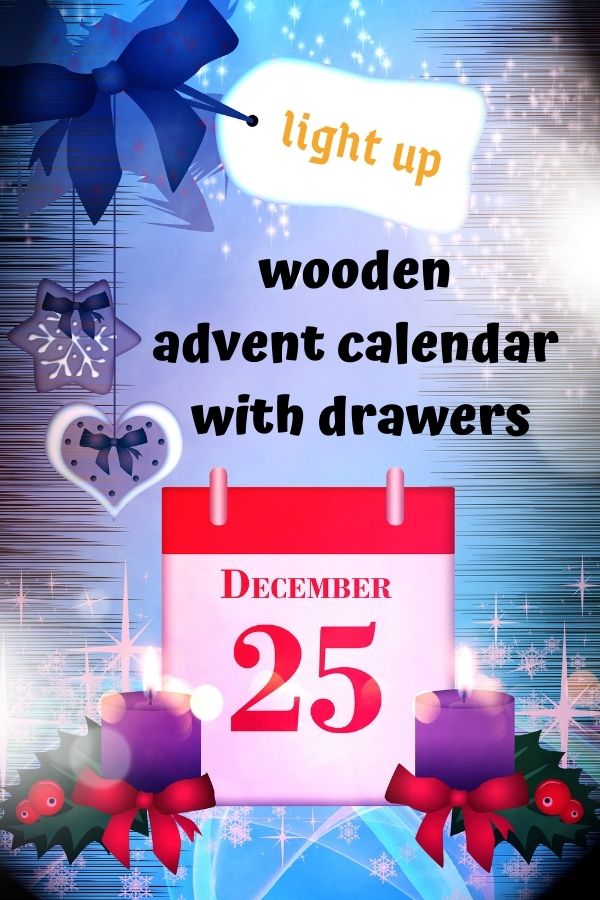 Make your Christmas fun and memorable with this light up wooden advent calendar with drawers.
They are designed for people of all ages and bring an incredibly cheerful mood.
There are 24 chronological order tiny compartments. It is a fun way to welcome each day of the season by receiving candy canes or treats or special little messages among 24pcs compartments.
Off course, they are also charming decorative items. They can be a tabletop centerpiece with their beautiful designs, especially when you turn it on and it lights up.
The five shortlisted
wooden Christmas advent calendar
items here feature villages built around the Xmas tree.
With that being said, each of them have different scene designs and different base designs.
For instant, the first item displayed here features a 'sleigh shape' while the last item has a 'shooting star on top of the village scene'.
All of them are ideal choices for completing your tabletop holiday decorations to bring home a cheerful Christmas.