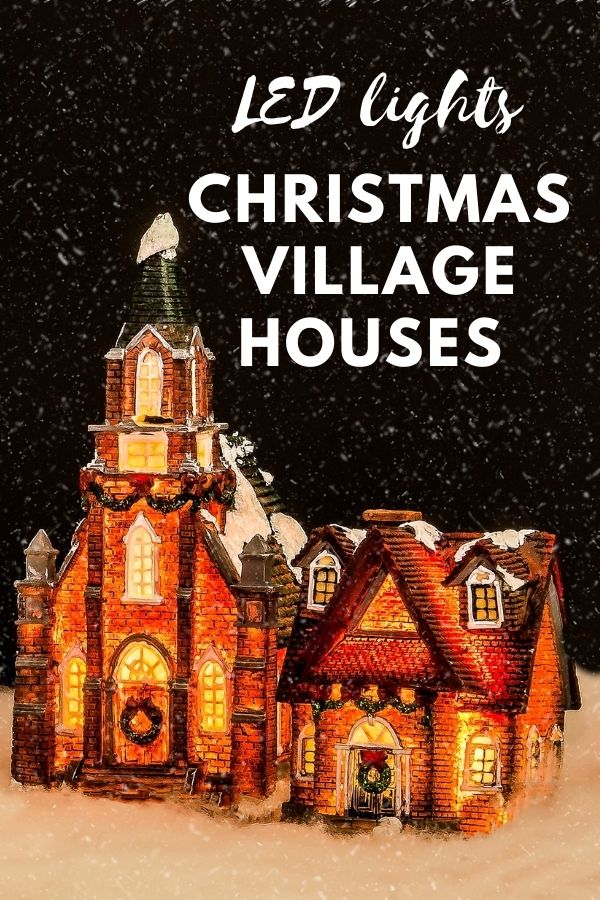 LED lights Christmas village houses are indispensable decorations when you wish to capture the seasonal spirit in your home.
An illuminated village display perfectly recreates the spirit and cheer of the winter holiday.  
Therefore, some people treat it as an important part of their home decoration when the holiday is around the corner.  
The shortlisted pre-lit items are made of resin, except the one which is made of plywood and the last with poly-stone.  
They carry lines of lighted that add a sense of magic to the decoration display while bringing the traditional Christmas spirit into your home.  
The first three display even come with animated musical feature. Any one of them is perfect for your entrance countertop, mantel or work place to add a festive atmosphere.
If you would like to kill two birds with one stone, then I strongly advice for you to look for a light up
wooden advent calendar with drawers
.  
You can then have a charming decorative item while also using it to count down the days of Christmas.