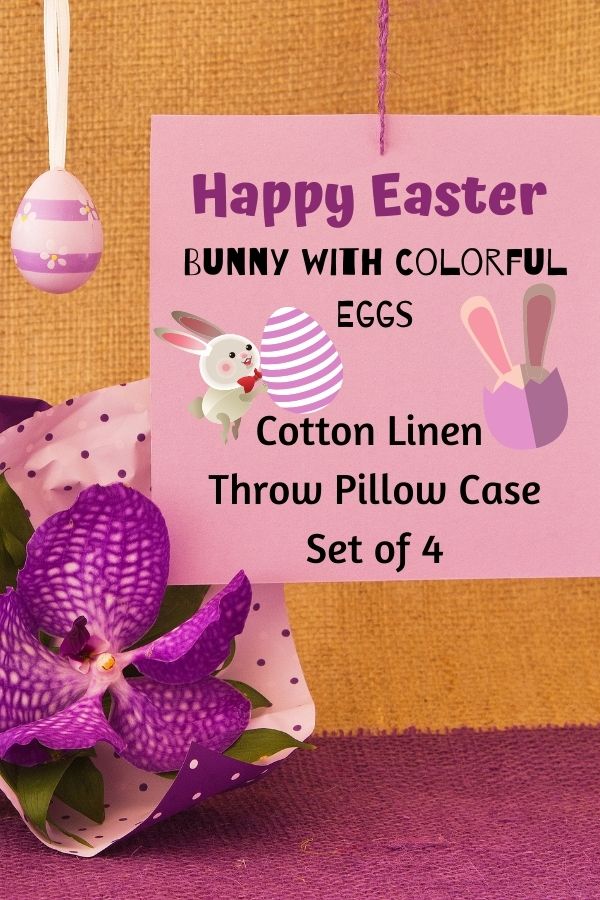 The Easter Bunny actually became common in the 19th Century, or so it was taught. Apparently, rabbits usually gave birth to a lot of babies (called kittens), so it turned into a symbol of a brand new life. The Easter Bunny has been thought to lay, decorate, and hide its eggs.
With these pillowcases, you can very easily allow your home to have a very festive easter bunny feel. With its super intricate design and looks, it's almost impossible to unnoticed such a masterpiece sitting in your home and is sure to attract the attention of your guests.
At the same time, all five which are shortlisted here are made with such soft yet thick and durable material so it indeed is not only for show. Not to mention it is able to be put in various different places such as your car, indoor couch, outdoor couch, etc.
I personally love the last one most as it has the simplest of designs so it still looks and feels boujee while keeping a relatively simple look. But please do not let my personal likings change your mind, just scroll down, take a look, and find one that suits your style.