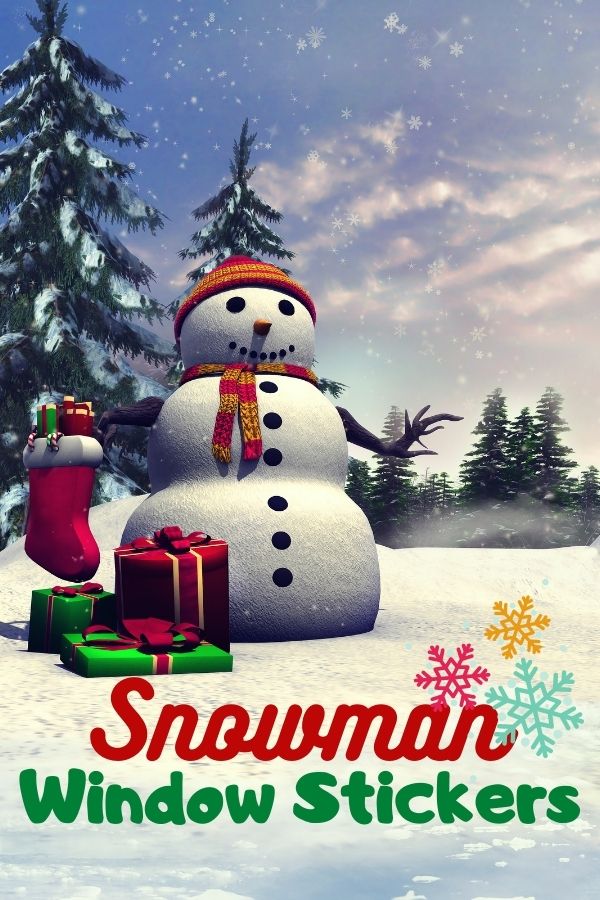 It is finally Christmas. That wonderful time of the year that we celebrate Santa coming to town. When it comes to the holiday decorations, all of our indoor decorations are done.
But I can guarantee your windows look bland. Every year at Christmas we tend to forget about our bland windows sitting there with no decoration. But thankfully, I was able to find the lovely snowman Christmas window stickers that are extremely great.
They are easy to put on and easy to peel off without residue and won't damage your glass. You can even apply them to ceramic tiles in your kitchen or bathroom as long as they're on smooth surfaces.
They add a simple touch of elegance to your season decoration. And in my opinion, they are needed for every party in order to create a strong Christmas party atmosphere that is filled with rejoicing and festivity.
The first one is very simple. It has two snowmen which already look great just like that on its own. Or if you like the simplistic design that it gives but want Santa in the picture then you can consider the second one.
If you want more intricate designs, you can get the next three that include snowmen, Santa, and reindeers. Let's scroll down and find one that suits your satisfaction.