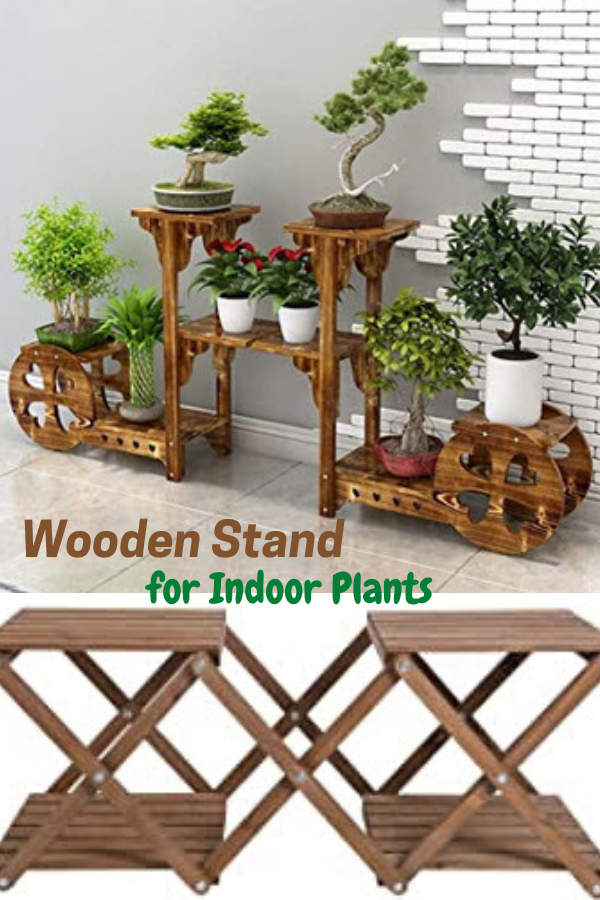 There is 5 shortlisted wooden stand for indoor plants that allow you to display your little shrubs or tiny pots in a stylish way.
Some of the racks not only function as a shelf for you to place a flowerpot, but it can be a decorative item as well. I bet you'll agree with me when you see the first two racks listed on this page.
If you're patient enough and scroll till the last end of this page, you'll find a rack with wheels that's easy for you to reallocate or cleaning that area.
I even found a flexible rack that can be separated into to shelf in case you like to display your flowerpot in different areas. I also found a multipurpose rack that will be superb to display flower-pot together with other small pieces of stuff.
You can utilize it to display something other than your favorite potted plants such as your collectibles or photo frame.
Anyhow, it is a free-standing rack. Click on the link if you're looking for
3 tier tabletop plant stand
to display shrub or small flowerpot in your home office.
Do not hesitate to click on the picture. You'll be impressed with the presentation of these two racks putting side by side, either touching each other or separated by a TV rack.
In fact, it comes with two different ways to display your favorite pots. You can either stack them or make it as a 2-tier shelve or make it as an individual rack.
With such, you have more freedom to reallocate your pots for better care of your plants in case one of them needs more sunlight while another one does not need as much sunlight.
It comes with a folding design so that it is easy for you to move it to another area. It also is a space-saving item when it's folded.
The highlight feature is that it can be installed either vertical or horizontal way. It is on vertical mode when it is put down and installs the slatted wooden layers on the side. Although the vertical mode will make it occupy floor space but you still have more choices to decorate your house.
It comes with four lockable wheels that are a superb feature especially for planters who have to roll their plants outside for absorbing sunlight throughout the day and move inside during frosty nights.
This feature also eases when it comes to cleaning time. You can simply move the rack aside then move it back after cleaning is done on the plants displayed in that area.