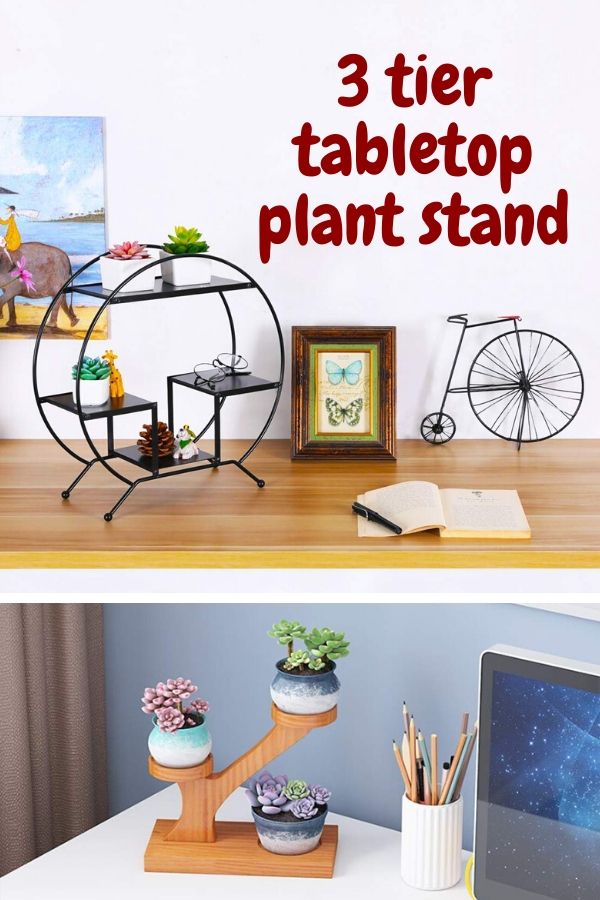 I have been searching for a 3 tier tabletop plant stand recently. This is because I'm planning to place some green living organisms in my home office to make my workspace a lot more attractive. As psychology suggests, having a better-looking tabletop increases efficiency and productivity.
I prefer a shelf that has a space-saving design especially the one that can take full advantage of the vertical space on the desktop. It can make my desktop tidy and have a beautifully organized look.
While looking for the space-saving shelf, I also found a very stylish plant pot rack. Let's scroll down to have a look if you're wondering how it looks like.
The cons side about the stylish plant pot rack is that I am unable to display objects other than succulent or cactus or any other tiny plants.
Better still, it can be assembled in an L-shape and slot at the corner of a wall perfectly. It also can be structure and presented in a rectangle shape. Its flexibility makes it easy to use on any countertop.
Needless to say, it is only suitable to hold small plants such as succulent, small size cactus, or herbs. It may reduce your tension if you use it to display tiny flower pots on the countertop in your office.
It is made with a thickened steel pipe that has a hard texture. It comes with a round bottom design with smooth edges. Do not hesitate to pick this one if you're planning to place it outdoor.
It will give your home a perfect touch of modern style together with these white finish and the sleek, round design of this mini succulent holder.