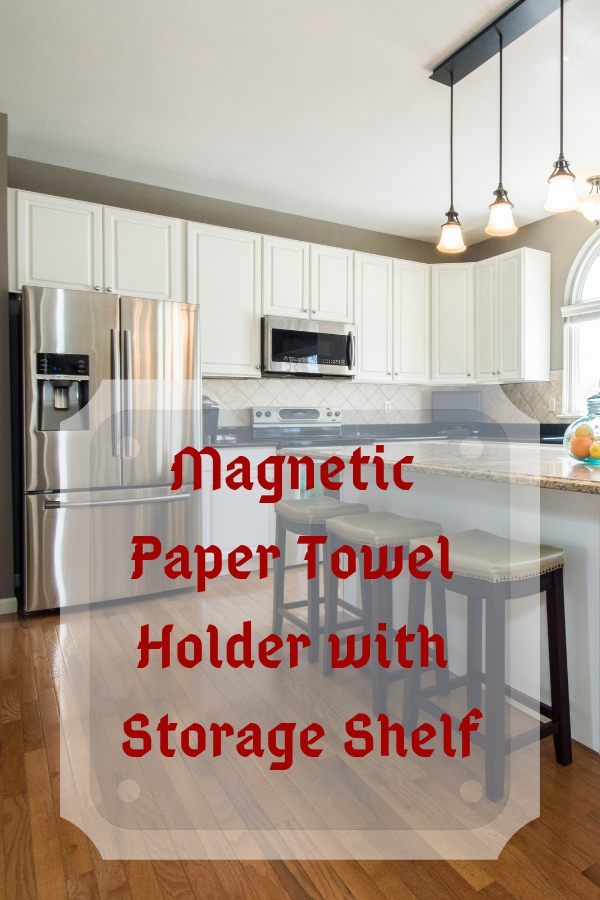 Do not hesitate to use the amazing magnetically
paper towel holder
with storage shelf if you aim to have more space in your kitchen. Thanks to its strong magnet adsorption, it has a super easy installation. All you need to do is stick it to a refrigerator door or any other kitchen appliance such as a microwave or even an oven that has a magnetism metal surface of course.
It is a multipurpose organizer as its name implies. Apart from holding a roll of absorbent paper, it also can be used as an organizer for spice containers, condiment jars, plastic wraps, or even aluminum foil and utensils.
Yes, there are a few options from the simplest rack to a few layers of shelves to cater to your needs based on your daily usage. All in all, they will help you to organize these ordinary kitchen supplies in a tidy and in an easily accessible way.
By having two-tier shelves, you have more space for your daily use of kitchen accessories. Better still, it comes with six utensil hooks which can be adjusted to slide in the position where you aim to. You will like the convenient features that it carries on.