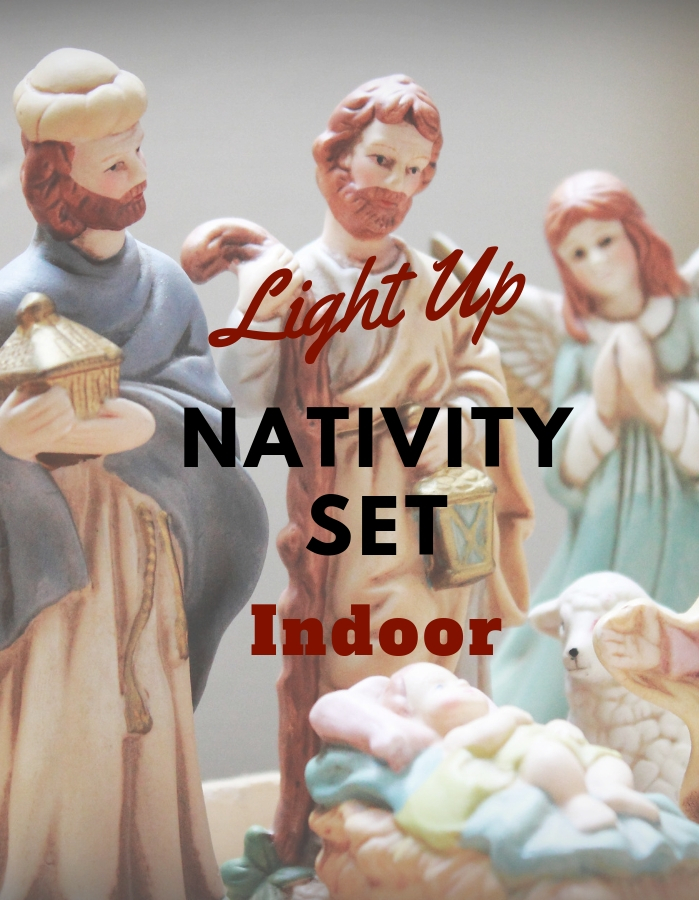 You'll love the light up nativity set for indoor decoration during the Christmas season to make up real life of Jesus birth night scene in manger as described in the gospels of Luke and Matthew.
They are suitable to be placed on fireplace mantle, tabletop or Christmas tree for elegant holiday display. They also are wonderful gift for Christian as the scene of Jesus birth night has emphasized the humility of Jesus based on Christian theology.
The first two units are displaying the holy scene by comprising number of sculptures that representing main characters in the story. You can arrange the position of individual figure sculptures either inside or outside the manger sculpture. The rest of options here are presenting the holy scene with single piece.
You can place figures of Mary and Joseph on either side of the lighted manger. Shepherds stand closer to the Angel of the Lord at left side of manger while the 3 king figures are place at right side.