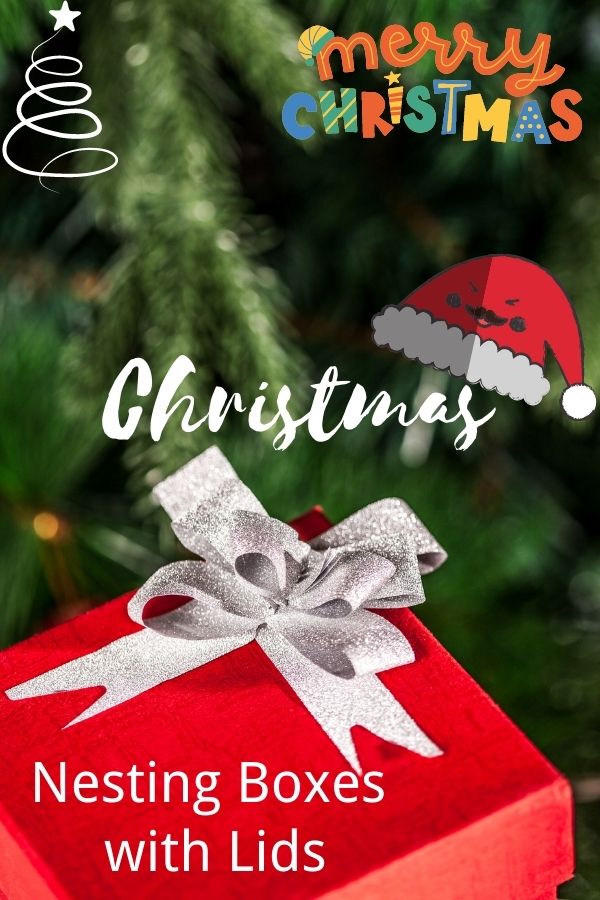 If you're looking for a simple decor approach that can be used year after year, then the following Christmas nesting boxes with lids are ideal pick.
They will decorate your home perfectly and boost up the festive atmosphere. Some of them are great choices for someone who would like to start off modern farmhouse collection.
The first three sets are made with wood so they are suitable to be used as porch sign to complete your outdoor decoration; whereby the last two sets can be used as presents case and put under your Xmas tree.
All of them are featuring different sizes which allow you to nest the smaller piece into the bigger piece. In other words, they save a lot of storage space when holiday is over.
Letter "JOY" in white on the surface of the blocks and top one comes with white ribbons, making it looks like a big gift box.
This set is made of solid wood and so no easy to break. You can display them side by side for building a jumbo sized nutcracker porch decoration or let the small piece lie against the bigger piece.
Did you notice there is a metal box on the very top block? The little ornament makes it looks like a cute gift present.
Furthermore, this is ideal pick if you have limited space at your front door for a porch sign.
It actually comes with two designs. One side is a standing snowman with its white body and plaid scarf while another is a scarecrow with its cute face.
In other words, you can use this porch sign during Fall season then change its display when winter is around the corner to add touch of fresh for your outdoor decoration.
They are made of sturdy paper card and having enough space for holding your little gifts while attracting attention of your guests.
Anyhow, please be aware that the hat on the very top is not included in this package.
They all can nest together inside. Some people said they are great for hiding small gift inside of a larger box.
In case you're using them as decorative item, you may mix them with
light up Christmas presents
decor set.