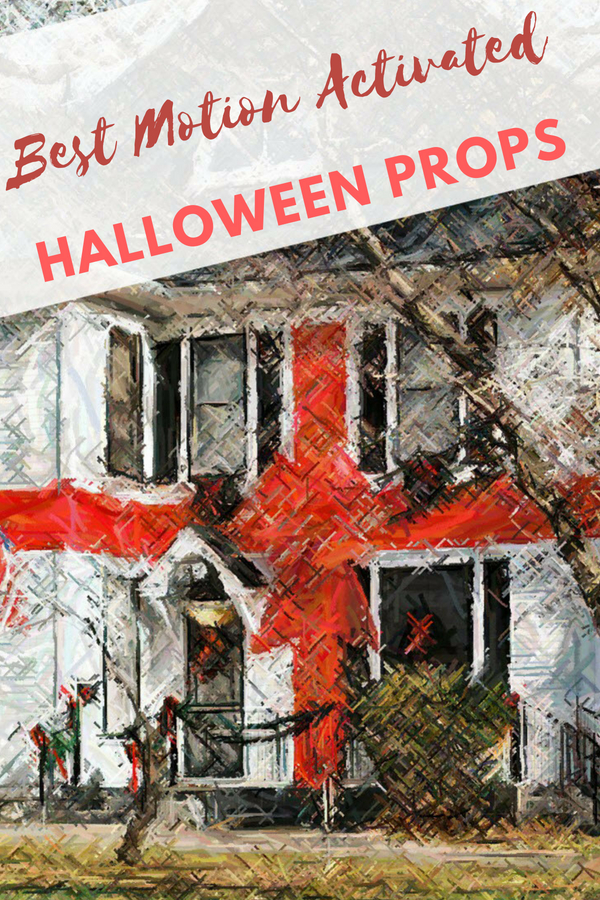 Don't you think that the best motion activated Halloween props are those that come with the art of surprise? You'll agree with me if you're looking at the following items with fun imagination in mind.
Some of them just look like an ordinary thing that is used in daily life such as a mirror or an old 90s landline ( old-style phone ) while the others look like a common holiday decoration item.
Yes, they have no creepy appearance to scare people. You may be disappointed if you're looking at something that can cause a spine-chilling feeling instantly when people see it.
Being said that, they are still suitable to be placed in the haunted house to frightening visitors and guests. This is because they will start making spooky noises when it detects passing by.
aren't you scared when you hear a scary voice in the exact moment you thought you are safe or near a thing that looks friendly? And it is so to freak out your guests when they see a spooky thing suddenly jump-scare them or listening to horrifying sounds which are beyond their expectation.
Let's start with the mirror. Your guests will probably stop to check themselves in the old-style mirror. You may expect them to tell you:
"I almost had a heart attack!"
This is because they will be freak out by the scary skull which suddenly appears in the mirror and talks with a spooky voice.
Before you place it as part of spooky decorations, you can test its sound and see the creepy skull face by pressing the button located at the front of the mirror. Click the video below to see how it works.
When it is activated with auto-sensor mode, it will be triggered by motion. There is the scare factor of this product.
When someone passes by the mirror and activated the sensor mode, he or she will see a creepy skull face flashes in the mirror and speaks creepy phrases.
If you prefer a tabletop decoration item, then the Victorian style phone is an ideal pick. It looks authentically old.
In case you thought that people won't be too scared because it is a very suspicious item that most modern houses today won't have such an item, the following tapping peeper definitely can help you scare your guests and friends.
Without further delay, watch the product review in the video below.
I personally think that this is the greatest decoration item for this holiday. The lifelike man looks so friendly but it really scares people. The ideal place for him is the front window. Each and every time a person walks thru, it will start tapping the window.
If you are looking for something that can boost spooky ambiance when it is triggered by sound, the following realistic lantern is something you can't miss.
It is ideal to be placed in a corner of a living room and even better if you place it in the dark area. It adds a touch to spooky decoration and creates an eerie ambiance.
There is no creepy skull or ghostly face appears out of sudden. So, you may partner it with a
life size animated witch
for completing a haunted house decoration.