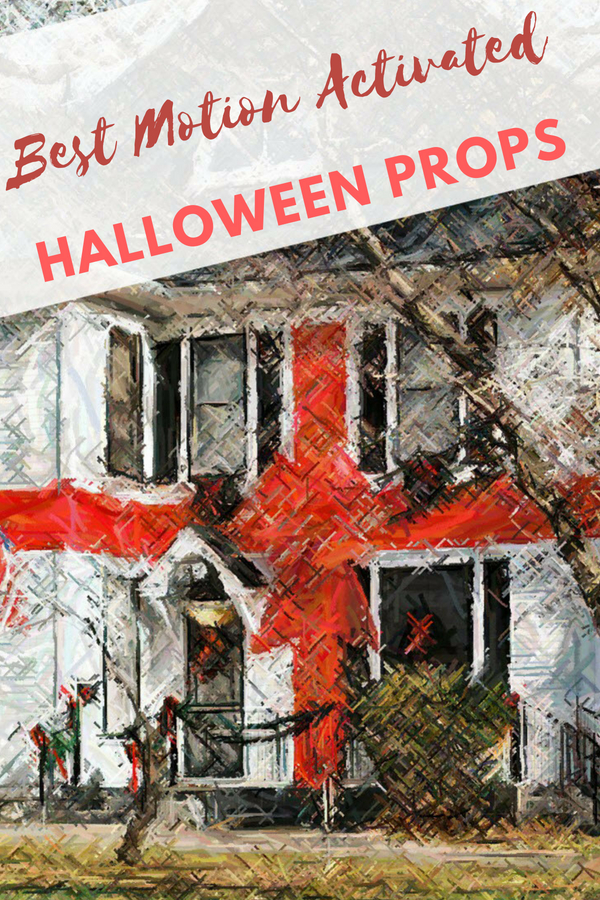 Don't you think that the best motion activated Halloween props are those come with the art of surprise? You'll agree with me if you're looking at the following items with fun imagination in mind.
Some of them look like an ordinary thing that use in daily life such as a mirror or an old style phone while the others look like common holiday decoration items.
Yes, they have no creepy appearance to scare people. You may be disappointed if you're looking at something that can cause spine-chilling instantly when people see it. Being said that, they still suitable to be placed in the haunted house for frightening visitors or your guests. This is because they will start making spooky noise when detect or sense someone passes by.
Don't you scare when you hear the scary voice at the moment you thought you are safe or nearby a thing that looks friendly? And it is so to freak out your guests when they saw a spooky thing suddenly pop-up or listen horrifying sound which out of their expectation.
Imagine you are passing by a window at night and out of sudden you notice a peeper is tapping on the window, don't you feel creepy? Without delay in a second, I will run away with the fastest speed I can, no joke!
life size animated witch
to complete a haunted house decoration. On top of that, it is animated stuff that will open itself when being trigger and cast a spell with a witchy voice.