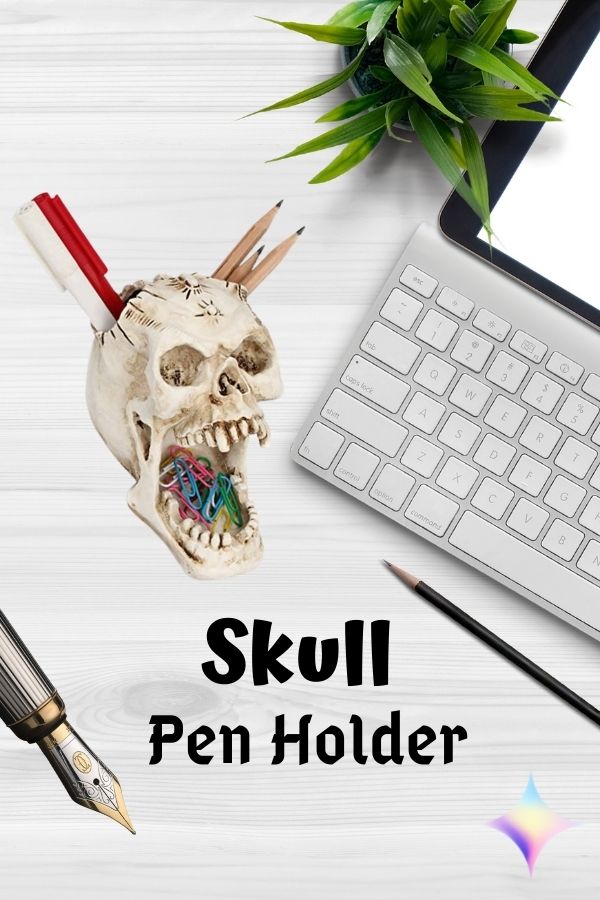 If you're sourcing a gift for people who are fascinated about skeleton head, skull pen holder is an ideal choice. It can be used as decorative item for home office desktop as well as a practical organizer.
Some people find interesting enough to decorate themselves and their surroundings with skeleton head. Well mostly because it just looks damn cool. And also it is associated with the death and mortality, which is the main reason for their popularity in Halloween decoration.
Actually the skeleton head held special significance in religion, art and the world of decorative design throughout history. Thus its symbolic meaning varies greatly between cultures and religions, and what any individual perceives is often tempered by personal aesthetics and fashion.
That's why the designer can use this topic to create stationery organizer with different design. In case you would like to add on Halloween ambience in your home office during October month, you may consider to have one of them on your desktop.