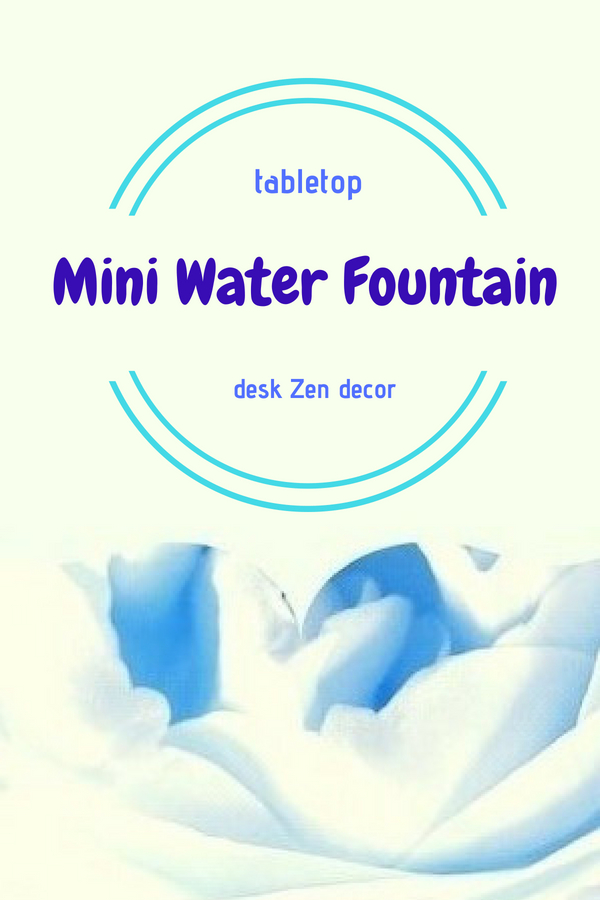 Mini water fountain for desk is one of my Zen stuffs recently added in home office where the place I use to do meditation apart from working.
It is on for the whole day long. I am enjoying listen to the natural sound that send forth from the tabletop miniature structure. It helps to set my mood ready for meditation.
There are many choices available at market place. The first two units are come with spinning ball. According to some Feng Shui masters, the spinning ball will flow the energy in a room so people will be more energetic. I don't really believe that theory. However, I like to see a ball rolling while water is streaming down.
The third option here comes with three candle holders. I will pick this one for meditation purpose if I didn't buy candle holder set a couple weeks ago. Believe or not that it could help to set romance mood if it is being placed in bedroom?
In case you just need to use it as tabletop decoration, then consider the last two. They feature striking shapes and intriguing design. You'll receive a lot of compliments like other owners do if you place either one of them in your living room.