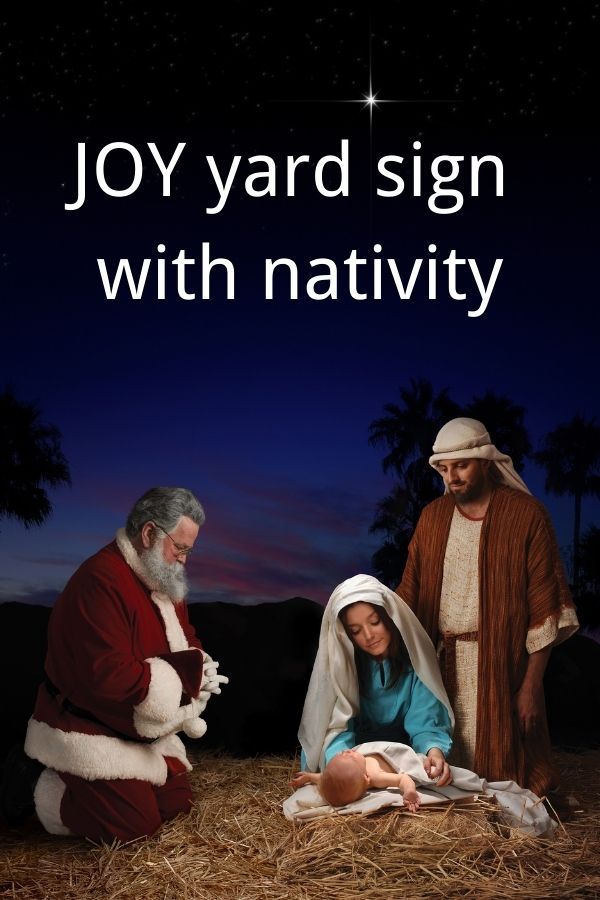 Let's have a beautiful yet meaningful outdoor decoration that express the true meaning of Christmas by using joy yard sign with nativity scene.
The manger scene includes the Holy Family is designed on the letter "O". Some of them comes with angles as separate decorative stand.
These lawn ornaments are weather-resistant so you have worry free when displayed them in wind, snow or rain.
All you need to do is simply insert stakes into each yard ornament and press into the ground firmly to create the attractive decoration.
You have either display them based on the spell from left to right, or from front to back towards your front door in order to make a style delightful entrance to your sweet home.
If you would like to boost the celebration atmosphere, choose the sets that featuring red color. Alternatively, pick the one that featuring cute carton elements design such as angels with wings or setup the lawn ornament next to an
outdoor inflatable nativity set
if you would have kids at home.